23.07.2020
Design prize for MAPAL clamping tools
MAPAL's clamping tools meet all the hallmarks of good industrial and product design. What's more, they have now been recognised with one of the world's most respected design prizes: the iF DESIGN AWARD.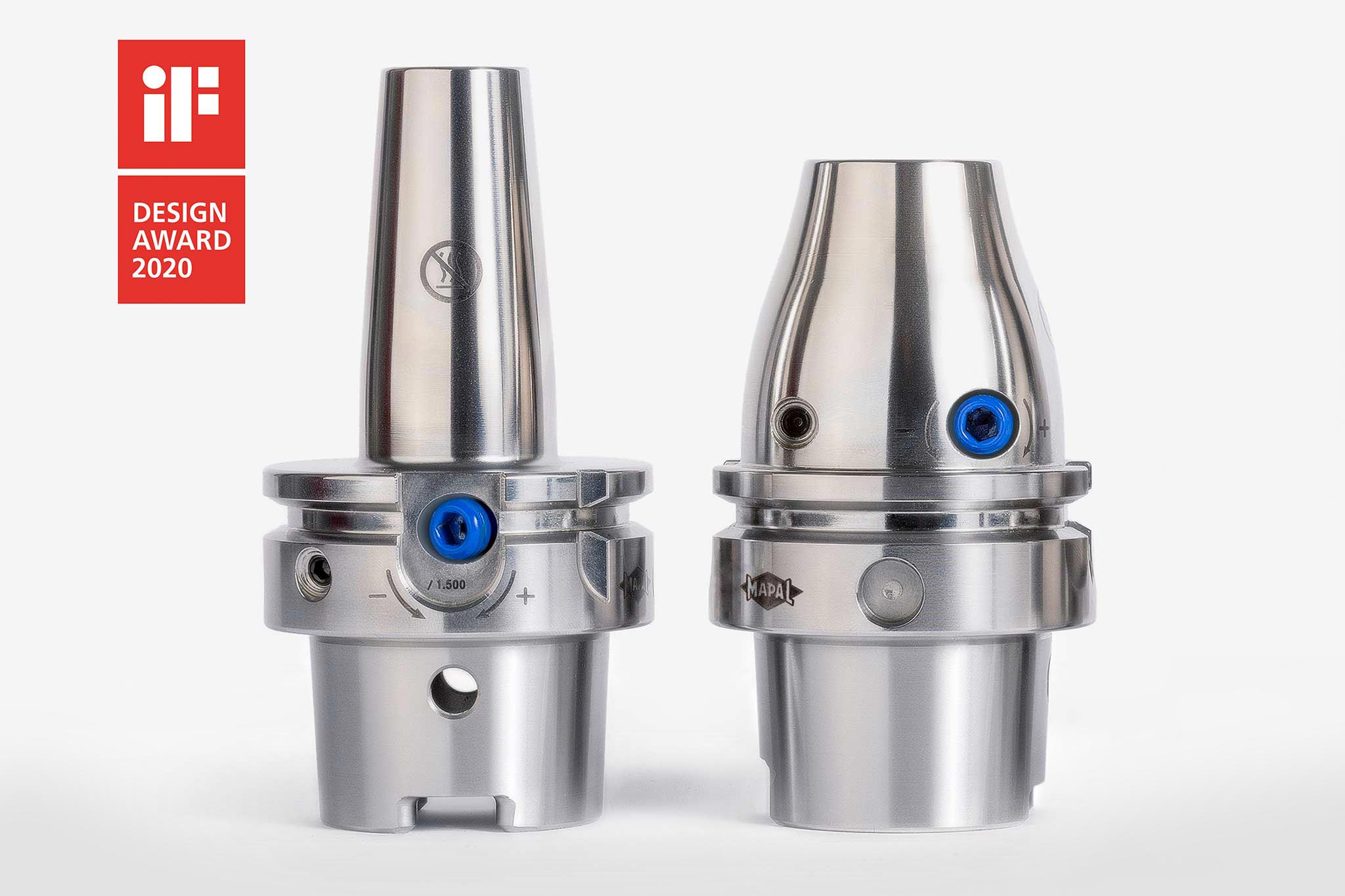 It is the oldest independent design award and has been presented in recognition of exceptional achievements in product design since 1953. The design competition is organised by the Hannover-based iF Industrie Forum Design association.

In January, an independent jury of experts evaluated approximately 7,300 submissions from 56 countries. MAPAL's clamping tools were among the winners.
The design agency Ottenwälder & Ottenwälder from Schwäbisch Gmünd developed the new design concept alongside MAPAL's product managers. Their aim was to give the entire range of clamping tools a unified appearance. Designers followed the stipulation to achieve maximum stability with an optimal use of resources.

MAPAL's new clamping tools are characterised by flowing, bionic shapes and polished surfaces. New control elements and characteristic features impart a distinctive corporate design. The new look not only improves the appearance and recognisability of the products. The clamping tools also satisfy environmental and economical requirements, as they feature increased corrosion resistance and can be manufactured using fewer resources.