Hydraulic valve housing
Everything depends on the main bore. Manufacturing valve housings is the supreme discipline in the world of fluid power. For years, MAPAL's expertise has been in demand for the spool bore. The gap dimension with the spool depends on the accuracy of this bore, so that the hydraulic oil can only flow in the required direction without leaking. This is very narrowly defined in modern hydraulic valves. The roundness, cylindrical form, straightness and surface finish of this bore are therefore crucial.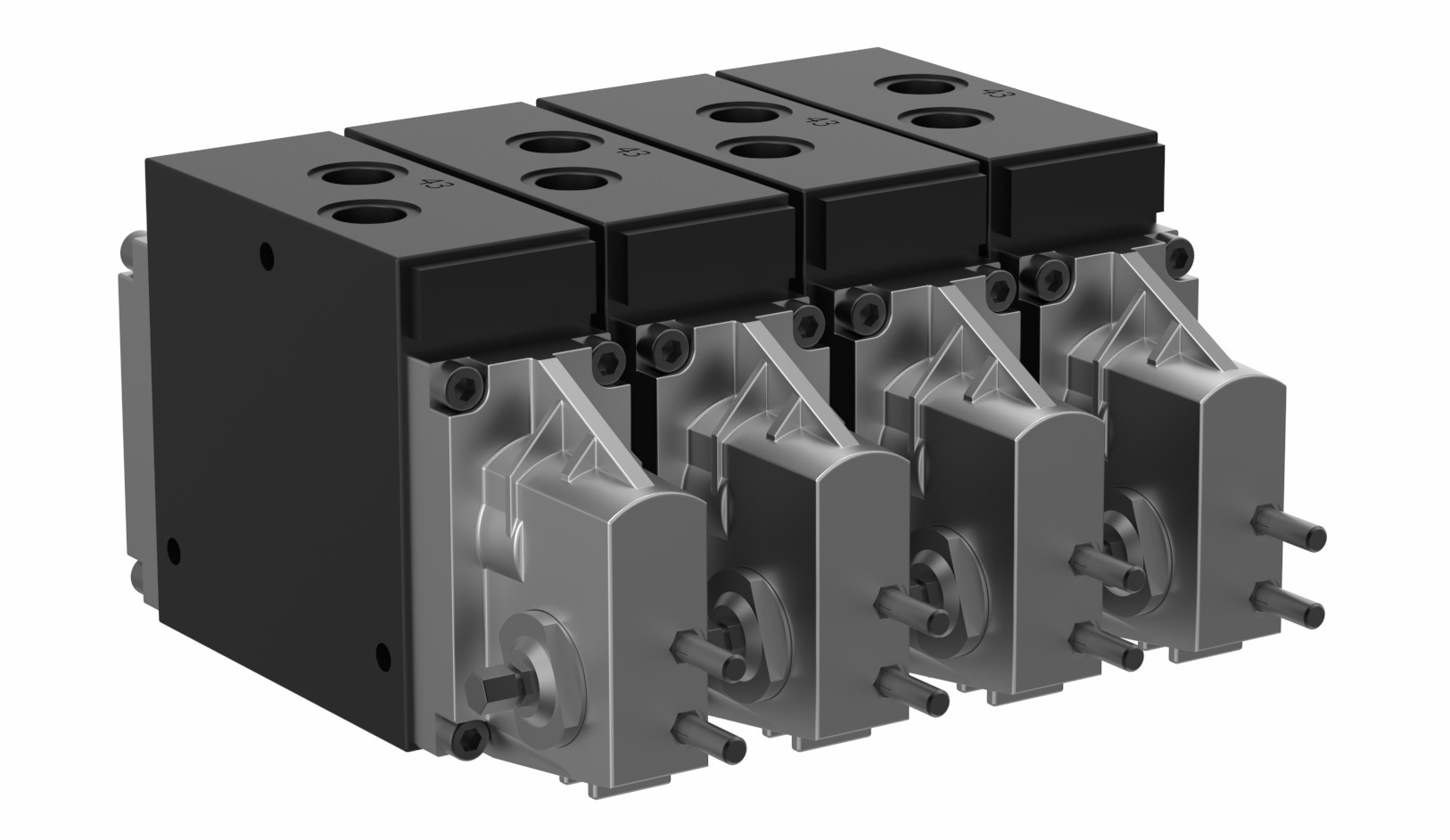 Fluctuating cast allowance situation
Heavily interrupted cuts
Avoid ring formation during boring and ensure safe chip removal from the housing
Avoid macroscopic flaws on the control edges in the boring process
Very high demands on form and position tolerance
Constant stock removal before honing
Take part variance and limited tool storage places in the machining concept into account
Control valves are mechanically or electronically actuated valves with several switch positions. Depending on the specified position of the spool along the control edges, a volume flow is set for operating the connected working equipment. The individual pressure compensator adjusts a constant load pressure drop via the supply control edge of the spool, so that a load pressure-independent volume flow control is achieved across the whole adjusting range, also in parallel operation (load compensation). The system must be leakage-free, to prevent accidental dropping of the load, even with parallel operation.
Bore machining
Application solutions
Tool solutions
Fine machining with honing