Solutions for fluid power
For the raw materials often used in Fluid power such as cast iron, steel, stainless steel and non-ferrous metal, MAPAL provides economical process solutions due to great expertise in bore machining as well as milling applications. When it comes to demanding machining for hydraulic and pneumatic parts in different dimensions, customers have relied on MAPAL's expertise for many years.
---
MAPAL Services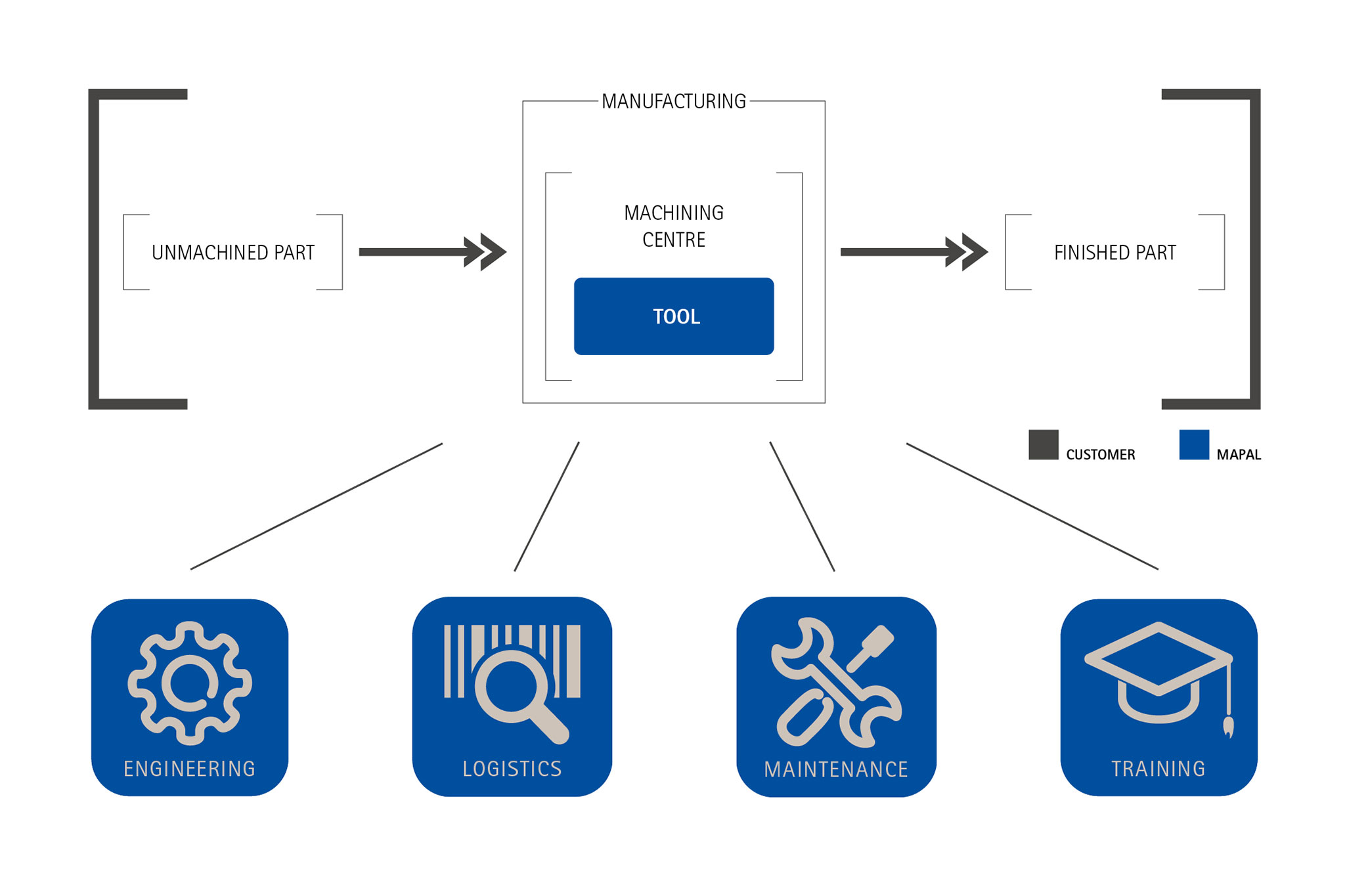 With the engineering service module, MAPAL guarantees fast, precise and safe manufacturing. Further savings potential can be tapped in the area of logistics and maintenance. And in the area of training, MAPAL ensures that the specialist know-how it has gathered is transparently and completely available to the customer – this gives customers a decisive lead over their competitors.
All of the services offered by MAPAL focus on optimal processes and comprehensive support on the way to Industry 4.0. The goal is to always significantly assist the customer in achieving smooth, productive and economical manufacturing.
Advantages:
Solutions for complete workpieces including tools, devices, NC programs and commissioning
Complete process design and implementation from a single source
Fast and flexible on-site support worldwide
Efficient and cost-optimised tool technology
Optimum coordination of tool, workpiece, equipment and machine
Highest product quality, process reliability and cost-effectiveness right from the start
Fast throughput from planning to implementation with maximum planning security