From dialogue to partnership

As a technology partner we support our customers with the development of efficient and resource-saving manufacturing processes using standard tools, individual tool concepts and the optimisation of tool details.

Our tools satisfy all the requirements on process reliability, precision and simple handling.

From dialogue to partnership

We maintain the dialogue with our customers during every task with which we are entrusted and beyond. As a result we are familiar with the challenges in the individual sectors and have many years of experience in implementing specific requirements into tangible, effective solutions.

From dialogue to partnership

We, of course, continue to maintain the dialogue with our employees, with our business partners, with the institutions in our home region and worldwide.

Because more evolves from this dialogue: more trust, more success. For us this means partnership.
MAPAL in numbers
1

Technology leader for the machining of cubic parts

6

Annual investment in research and development of 6% of turnover

25

Subsidiaries with production, sales and service in 25 countries

300

More than 300 trainees worldwide

450

Over 450 technical consultants on the road

5,000

Our most important asset: more than 5.000 employees worldwide
From trainee to the specialist – people at MAPAL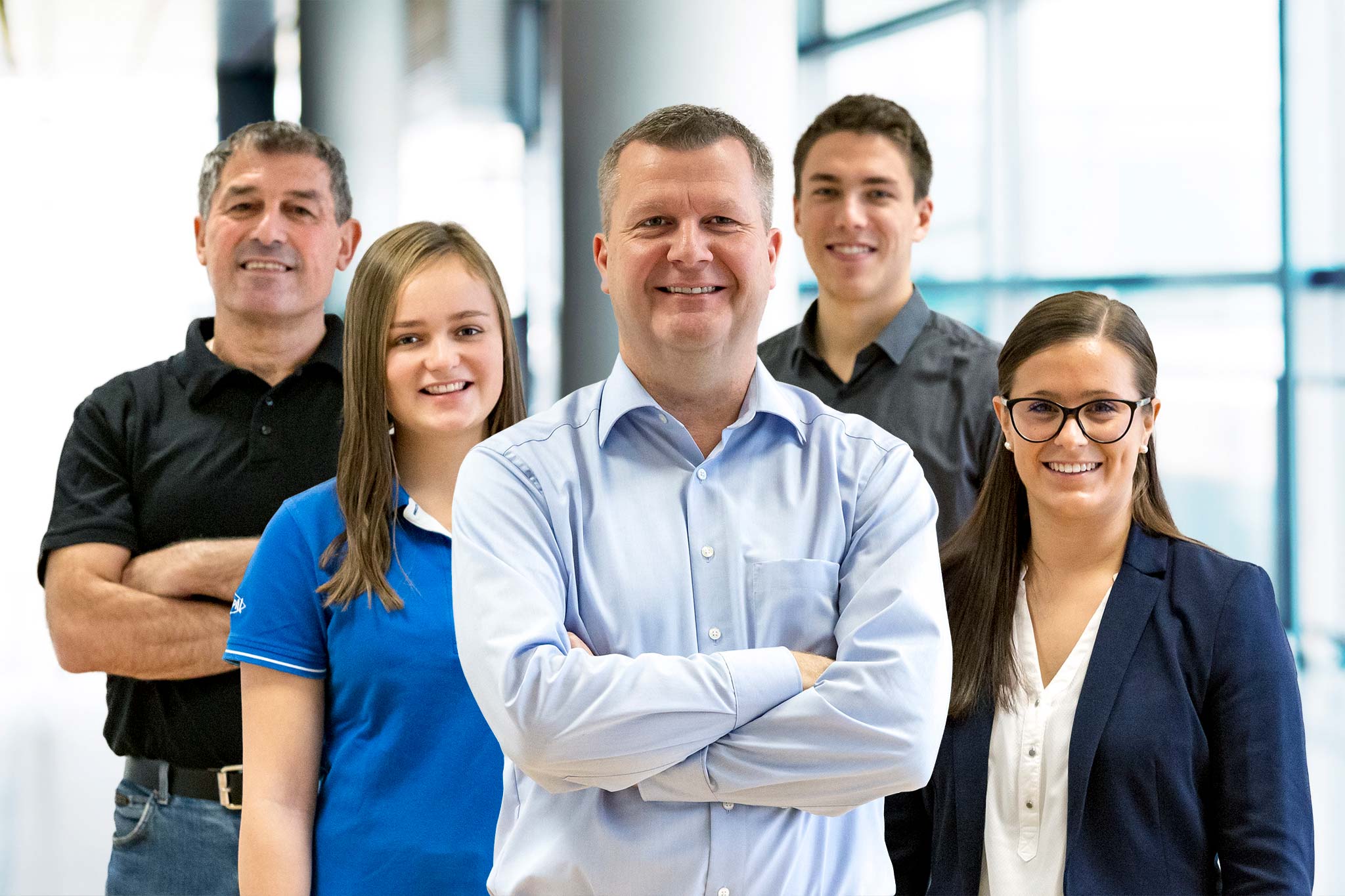 The more than 5,000 employees in 25 countries are an essential element of the success of MAPAL. MAPAL builds on the know-how and the commitment of its employees and in return offers the best conditions for a successful, secure future. With interesting, varied jobs, extensive opportunities for personal and professional further development, and modern working conditions in a global environment, MAPAL sets the course for a long-term partnership with its employees.

​​​​​​​One focus is the training and retention of young people. This is achieved by a broad training programme that includes more than 300 trainees and dual study course students every year. Modern training centres and a consistent teaching concept ensure that these trainees can start work seamlessly on completing their training. In addition, students have the opportunity to implement their theoretical knowledge directly in practice during internships or student placements. They can write their thesis and in this way build up an initial network of contacts at MAPAL.
---
History of the MAPAL Group
MAPAL can look back on a successful corporate history. From the very beginning, this history was characterised by continuity and an innovative spirit that is nourished by Swabian ingenuity and creativity, as well as by the entrepreneurial courage of the Kress family as the company's owners.
---
Markets and sectors
In many years of close collaboration with its customers, MAPAL has obtained a deep understanding of the processes for almost all methods and applications in machining manufacture. MAPAL machining solutions are used in application areas in a very wide range of sectors.

For the challenges of the automotive industry and the related underlying large-scale series production, MAPAL prepares innovations that are used successfully in the chassis and power train areas, as well as inelectric mobility,

MAPAL is also an accredited partner for the aerospace industry and sets trends and standards in manufacturing and machining technology.

A comprehensive product range is available evenfor the newest field of competence, tool and mould making.
 
Tool and process solutions combined with comprehensive services
MAPAL has a comprehensive portfolio of products and services. As such, individually designed  custom tools and high-performance standard products are used to create machining solutions that optimally address the requirements for process reliability, precision and cost-effectiveness.
Supplemented by intelligent services, the customer receives a complete package for the machining process.
---
Innovative power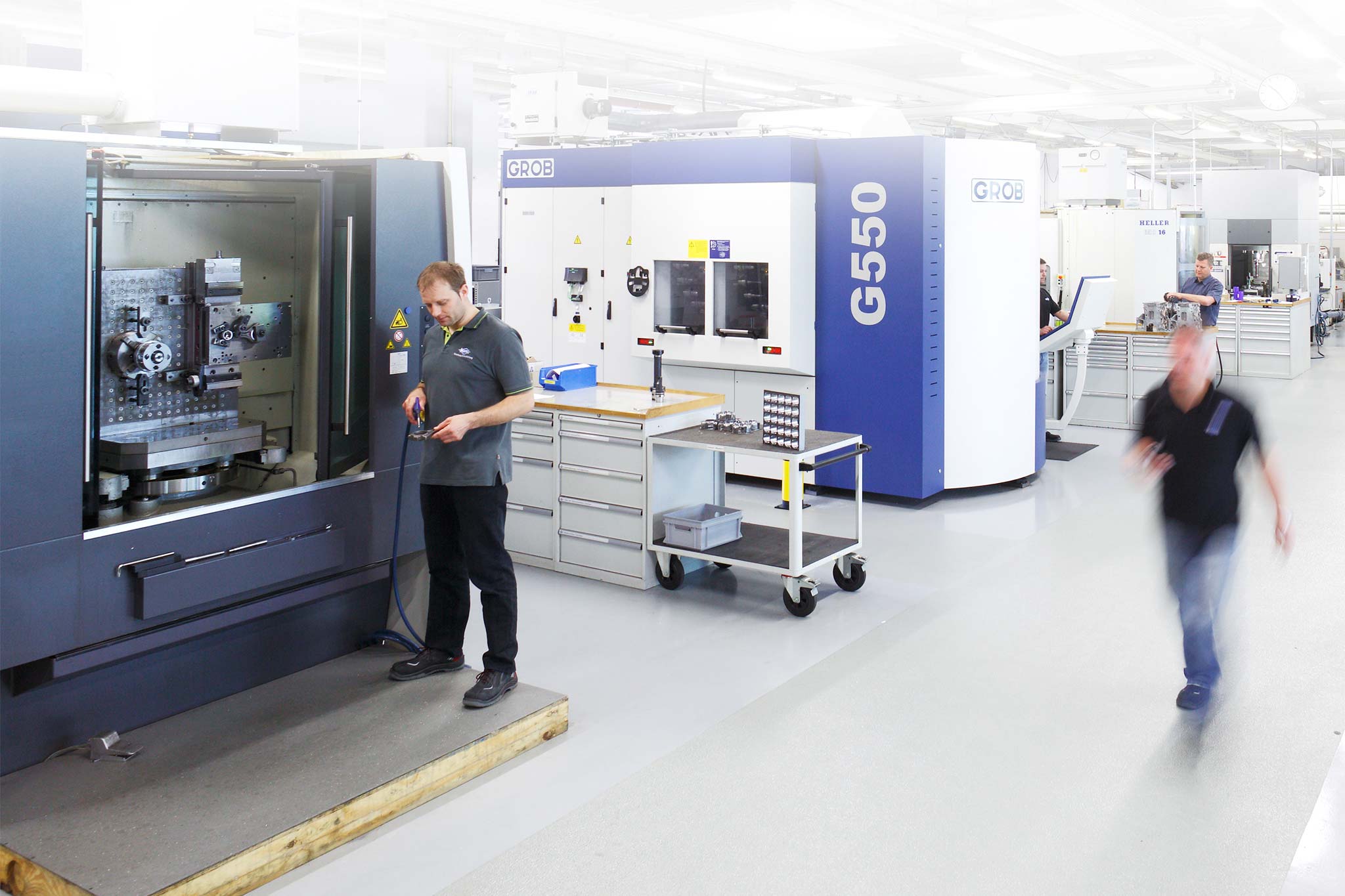 MAPAL places great value on continuous research to be able to offer customers solutions for the implementation of megatrends using innovative products. Close contact with customers, partners and institutes forms the basis for this activity. The systematic development of specific products and services from ideas to market maturity is a hallmark of MAPAL.
Globally consistent production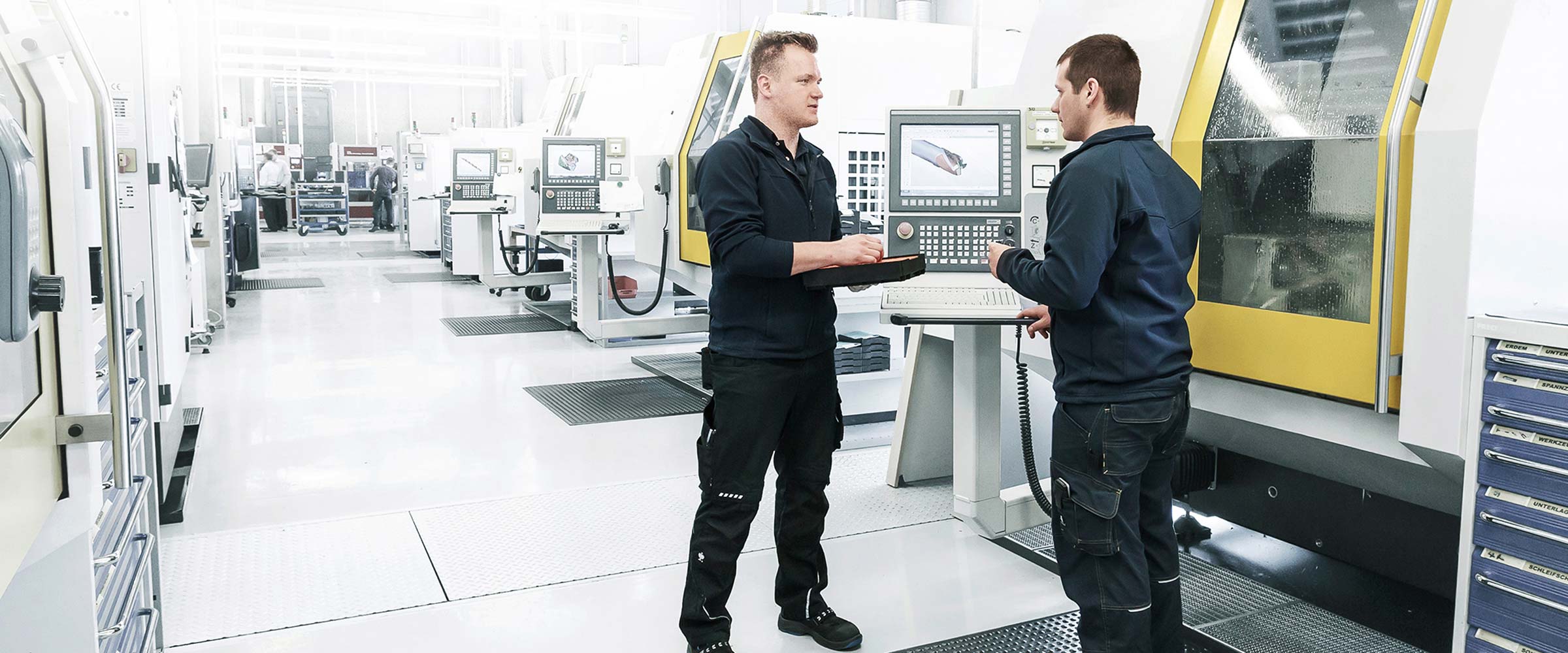 MAPAL attaches great importance to globally consistent, highly modern production. Continuous investments in machines, systems and NC programs, in quality assurance and certification, as well as in the training and further training of employees ensure the innovative MAPAL products are produced to the same high quality worldwide.
Technically orientated field service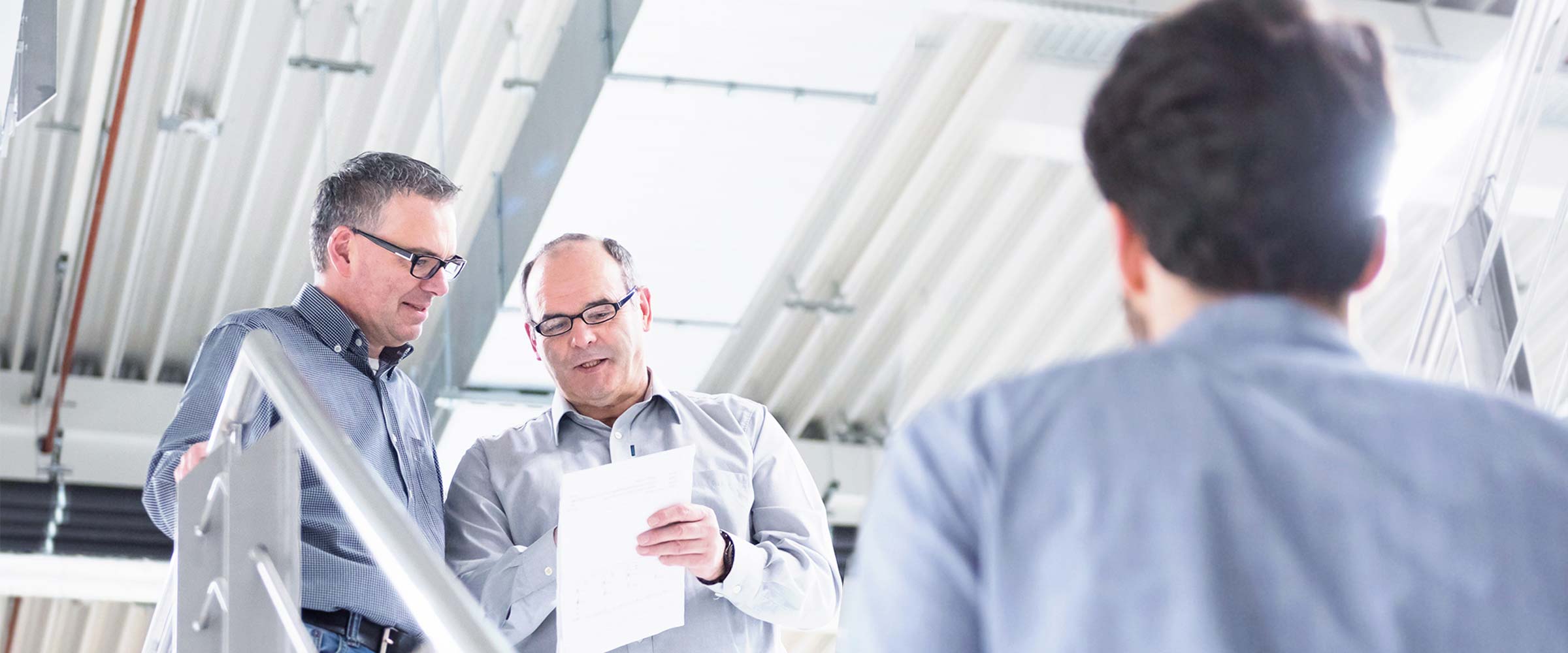 Proximity to the customer is not just a slogan at MAPAL, instead it is an essential part of the corporate identity. Only by means of regular contact on equal terms is it possible to become familiar and understand in detail customers' processes and the challenges in the different sectors and markets. And to make more and more improvements on this basis. This is what more than 450 employees in the technically orientated field service stand for worldwide.
Close to the customer - worldwide
The close dialogue with customers and therefore also the early identification of technological requirements and approaches for innovations are an essential pillar of corporate policy for MAPAL. Accordingly, MAPAL is represented directly with production subsidiaries and sales subsidiaries in 25 countries. As such, short distances, personal contacts and long-term partnerships are possible. Along with its subsidiaries, MAPAL products are available
in 19 further countries via sales representatives.

​​​​​​​In addition to the headquarters of the MAPAL Group in Aalen, there are eight further sites in Germany representing technologically leading tool solutions. The centres of competence, as acknowledged specialists in their area, safeguard a high standard of production, support regional sales and are responsible for the transfer of knowhow and expertise to the subsidiaries worldwide.
Brazil

MAPAL do BRASIL - Ferramentas de Precisão Ltda.

Head office:

Rodovia Alça Leste, 2600

Distrito Industrial

Ibirité – MG / CEP: 32433-000

Tel.: +55 (0) 31 21918200

E-Mail:

comunicacao.br@mapal.com

Mexico

MAPAL Frhenosa


Monterrey:

Juárez No. 700 Norte
66230 San Pedro Garza García
Phone: +52 (01) 8183 388116
Fax: +52 (01) 8183 381991
E-Mail: info@mx.mapal.com​​​​​​​

Querétaro:
Av. 1948 #111
76246 El Marques, Queretaro
Phone: +52 442 672 7370
E-Mail: info@mx.mapal.com

USA

MAPAL Inc.

Michigan:

4032 Dove Road

48060 Port Huron (MI)

Tel.: +1 810 3648020

Fax +1 810 3644750

South Carolina:

110 Valley View Road

29644 Fountain Inn (SC)

Tel.: +1 864 8817911

Fax +1 864 8628679

E-Mail:

info.us@mapal.com

Germany

In addition to the headquarters of the MAPAL Group in Aalen, there are six further sites in Germany. 

France

MAPAL France S.A.S.

​​​​​​​Head office::

Z.I. La Siladière - BP 107

42502 Le Chambon Feugerolles Cedex

Tel.: +33 (0) 477 618590

Fax: +33 (0) 477 562214

E-Mail:

info.fr@mapal.com

Sales office Paris:

Parc d'affairs - Paris Nord 2

Bâtiment EULER

33, rue des Vanesses

93420 VILLEPINTE

Tel.: +33 (0) 141 840611

E-Mail: info.fr@mapal.com

More Sites:

​​​​​​​Produktionsstandort Toulouse - Tel.: +33 (0) 562 475555

Service-Center Nantes - Tel.: Tel.: +33 (0) 240 710030

Italy

MAPAL Italia S.R.L.

Via Monza 82

20060 Gessate (MI)

Tel.: +39 02 953861

Fax: +39 02 95386201

E-Mail:

info.it@mapal.com

Austria

MAPAL Dr. Kress KG

Sales Manager Ewald Gringer

Dolomitstr. 6

4541 Adlwang

Tel.: +43 664 1002410

E-Mail:

ewald.gringer@mapal.com

Poland

MAPAL Narzedzia Precyzyjne Spółka z o.o.
ul. Polna 121
62-052 Komorniki

Phone: +48 665 002 489
Email: info.pl@mapal.com

Romania

MAPAL Microtek SRL

Strada Nouă 27

Codlea 505100

Brașov

Phone: +40 268 506 406 

Fax: + 40 268 506 407

E-Mail:

lenica.stefan@mapal.com

Switzerland

MAPAL Dr. Kress KG

Sales Manager Andreas Mollet

Gässli 10

4588 Brittern

​​​​​​​Tel.: +41 79 794 7980

Fax: +41 32661 0181

E-Mail:

andreas.mollet@mapal.com

Czech Republic | Slovakia

MAPAL C&S s.r.o.

Bezděčín 126

293 01 Mladá Boleslav

Tel.: +420 326 397 797

Fax: +420 326 397 798

Mobile: +420 739 679 993

E-Mail:

info.cz@mapal.com

Hungary

MAPAL Hungaria GmbH

Sales Manager Andras Koleszar

Lövőház u.30

1024 Budapest

Tel.: +36 (0) 20 3887603

Fax: +36 (0) 1 7835255

E-Mail:

andras.koleszar@mapal.com

India

MAPAL INDIA Pvt. Ltd.

SF. No: 186 & 187

Chennappachettipudur Post

Coimbatore - 641659, India

Tel.: +91 422 2228888

E-Mail:

info.in@mapal.com

Indonesia

MAPAL INDONESIA

Ruko ASTC Blok 10B No.16

Alam Sutera Pakulonan Serpong Utara

Tangerang Selatan Banten 15325

Tel.: +62 21 29008628 / 29211452

Fax: +62 21 29008629

E-Mail:

info.id@mapal.com

Japan

MAPAL KK

4-235-1 Sakae

Misato-shi

341-0043 Saitama

Tel.: +81 (0) 48 9491400

Fax: +81 (0) 48 9491401

E-Mail:

info.jp@mapal.com

Malaysia

MAPAL Malaysia Sdn. Bhd.

No. 3, Jalan Taming P/1

Taman Taming Jaya, Balakong

43300 Selangor Darul Ehsan

Tel.: +603-8961 9196 / +603-8964 0226 / +6012-510 9196

E-Mail:

info.my@mapal.com

Singapore

MAPAL Asia TET Office
No. 51, Bukit Batok Crescent
658077 Singapore

​​​​​​​Tel.: +65 09686 9805

Taiwan

MAPAL Precision Tool Systems Co. Ltd.​​​​​​​

79 Gong Ming Rd.

​​​​​​​An-Nan District

70968 Tainan City

Tel.: +886 6 2472712

Fax: +886 6 2472550

E-Mail:

mpts@mapal.com.tw

Thailand

MAPAL Tooling (THAILAND) Co. Ltd.

98/30 Romklao road

Klongsamprawej sub-district, 

Ladkrabang district, Bangkok 10520

Tel: +66 2 130 7001, +66 2 130 7002, +66 2 130 7003

Fax: +66 2 130 7000

E-Mail:

service.th@mapal.com

Vietnam

MAPAL HiTECO Vietnam Co., Ltd
Room 04, 11th floor, Charmvit Tower,
117 Tran Duy Hung, Trung Hoa Ward, Cau Giay District,
Hanoi City

Tel.: (+84) 24 3200 3396
MAPAL in Germany
Sales Representations