Helix milling application
A major focus in milling operations is on reducing the machining time. With specific tool geometries for machining closed, round pockets, it is often possible to eliminate the pre-drilling process. With helix milling, milling paths are programmed with helical entrances that are suitable for pocket dimensions.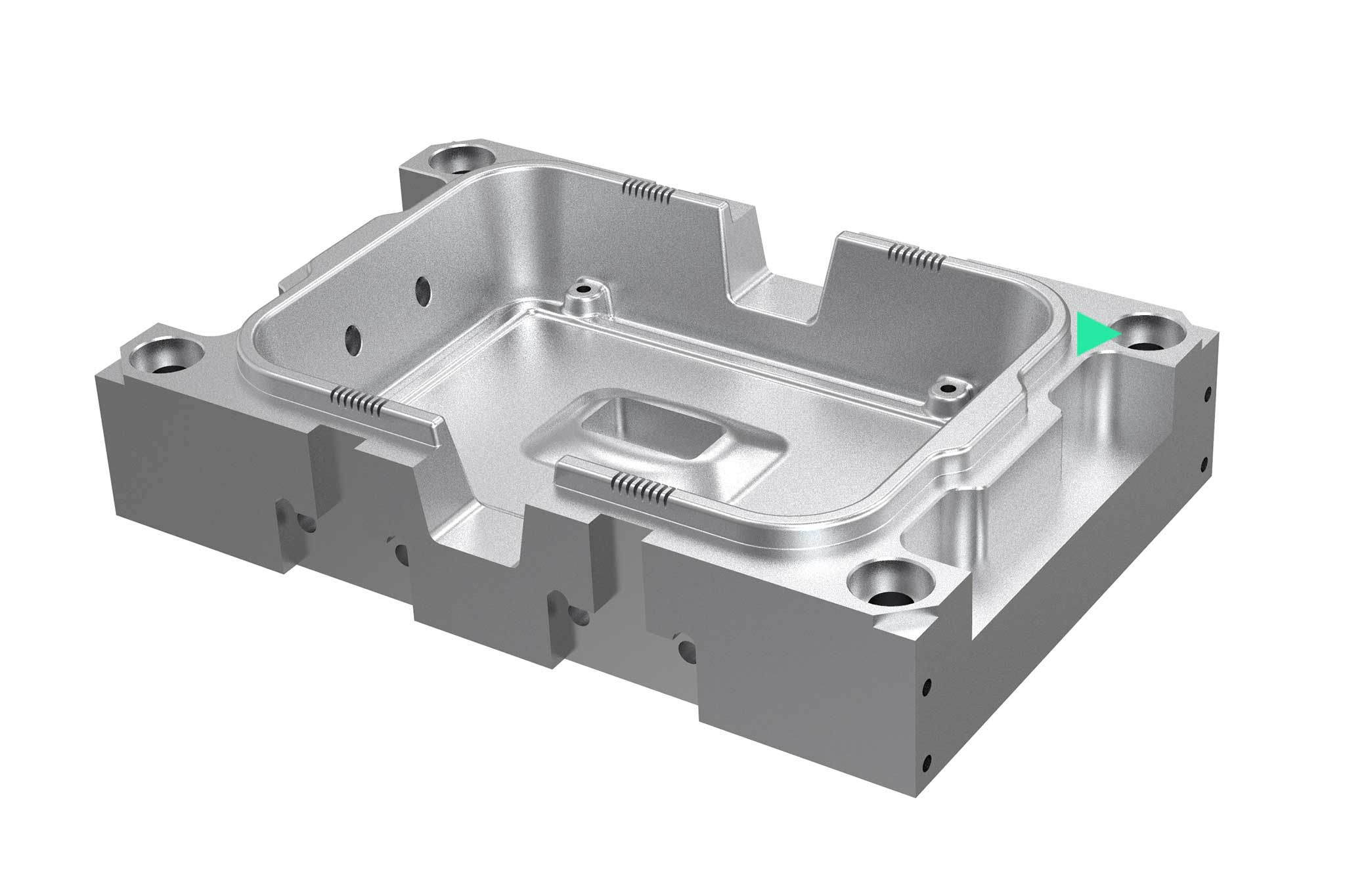 Tool overview for the following machining steps:
---
Roughing
Roughing operations are responsible for most of the chip removal capacity. Special milling strategies such as high-feed machining or trochoidal milling can reduce machining time and thus increase profitability. In addition to tools with indexable inserts and solid carbide milling cutters, high-performance milling cutters with special roughing geometry are used.
---
Residual material roughing
After roughing, in a second machining step, users machine the residual material, especially in corners and cavities, removing material as constantly as possible. Usually tools with corner radius or high-feed milling cutters are used. In some cases a ball cutter can be used to remove the residual material in corners.
---
Pre-finishing
If there are high demands on dimensional accuracy and surface finish, semi-finishing is recommended before finishing. With pre-finishing, machining approaches the final mould profile. The aim is to obtain a residual material that is as constant as possible in order to enable fast finishing with high demands on the surface quality. The stock removal after roughing is approx. 0.5-1 mm for hardened materials and 0.03-0.5 mm for soft materials. After pre-finishing, the constant stock removal is 0.05-0.1 mm for hardened materials or 0.1-0.3 mm for soft materials.
---
Finishing
The finishing process removes the remaining material in order to achieve the final shape. After pre-finishing, stock removal is 0.05-0.1 mm for hardened materials or 0.1-0.3 mm for soft materials. Ball and/or corner radius milling cutters are the tools of choice, regardless of the final contours of the workpiece.
---
Contact