High-performance reamers with cylindrical shank
The product range of high-performance reamers with cylindrical shank includes HSS, solid carbide and solid cermet reamers as well as tipped tools with HA shank. 
All tools have an internal coolant supply. Through and blind bores can be machined cost-effectively and reliably in almost all workpiece materials. 

The reamers can be configured individually via the configuration key stated or ordered directly from the large H7 preferred series programme.
In addition, a broad programme is available for selected FixReam as G variant. These reamers are ground in steps of one tenth with a tolerance of +4 μm on the tool diameter and are available as standard ex stock. 

Custom solutions with multi-stepped tools, special coatings and geometries as well as combination solutions can be supplied in a short time.
Programme overview
High-performance reamers FixReam FXR
The series of high-performance reamers FXR made of solid carbide, solid cermet, PcBN and HSS covers a broad range of applications.
Depending on the diameter, the high-performance reamers FixReam have between four and eight cutting edges with internal cooling and achieve correspondingly high feed rates. 
Due to the usage of different cutting materials and coatings, all workpiece materials can be machined economically and reliably in the diameter range 3.00 to 40.00 mm to IT7 without an adjustment process. 
Even the extremely hard cutting materials PcBN or PCD can be used for reaming.
Short designs are available for machining in tight spaces, for example on automated lathes.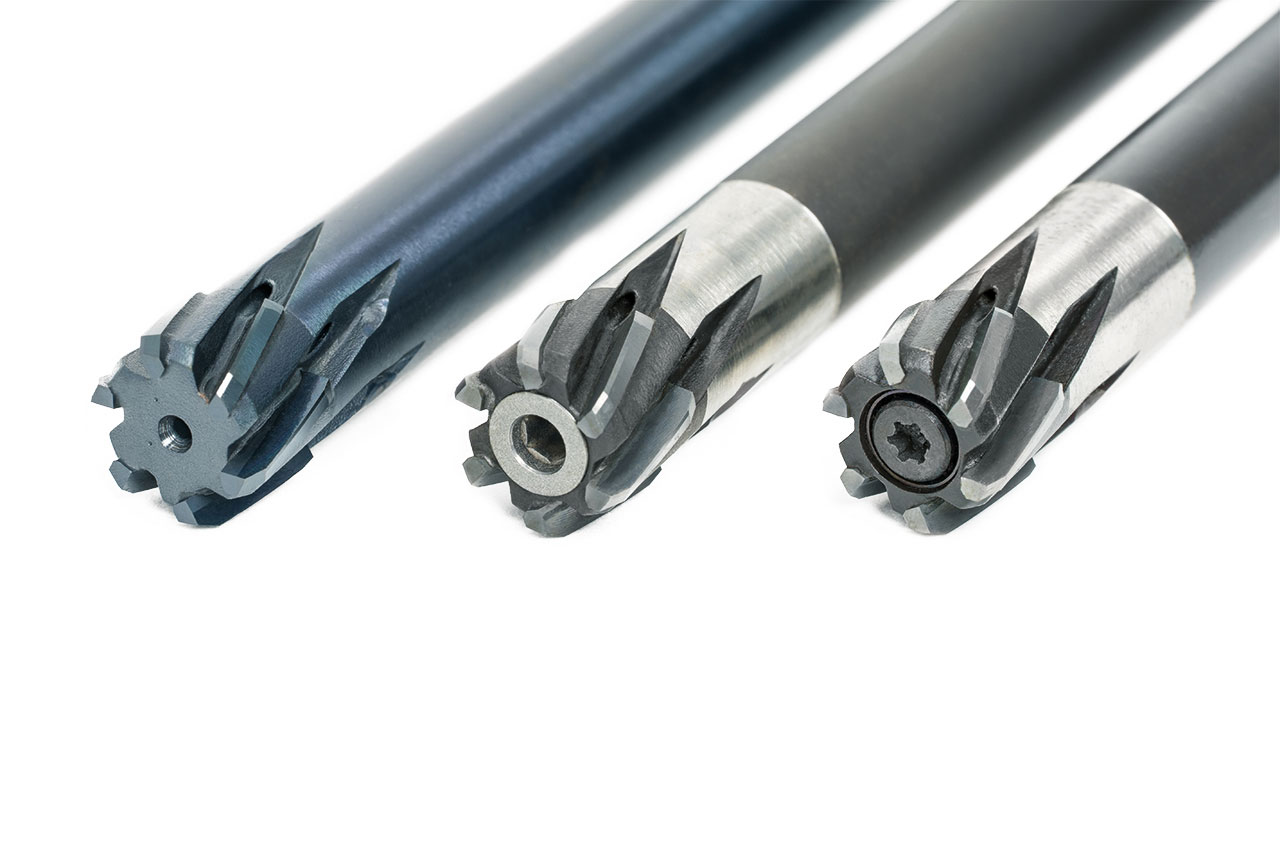 Multi-bladed reamers MonoReam MOR
The multi-bladed reamers in the MonoReam series 600, 700 and 800 offer a new, simple, high performance, standardised reaming system. They are available as fixed, expanding and finely adjustable versions. Depending on the area of application and material, they can be ordered  as left-hand spiral fluted or straight fluted versions for through bores and blind bores as well as with different leads and cutting materials. 
​​​​​​​
The three series are compatible with each other. It is therefore possible to change to the optimum system reamer for the specific case if general conditions change in production, for example different quantities or bore tolerances.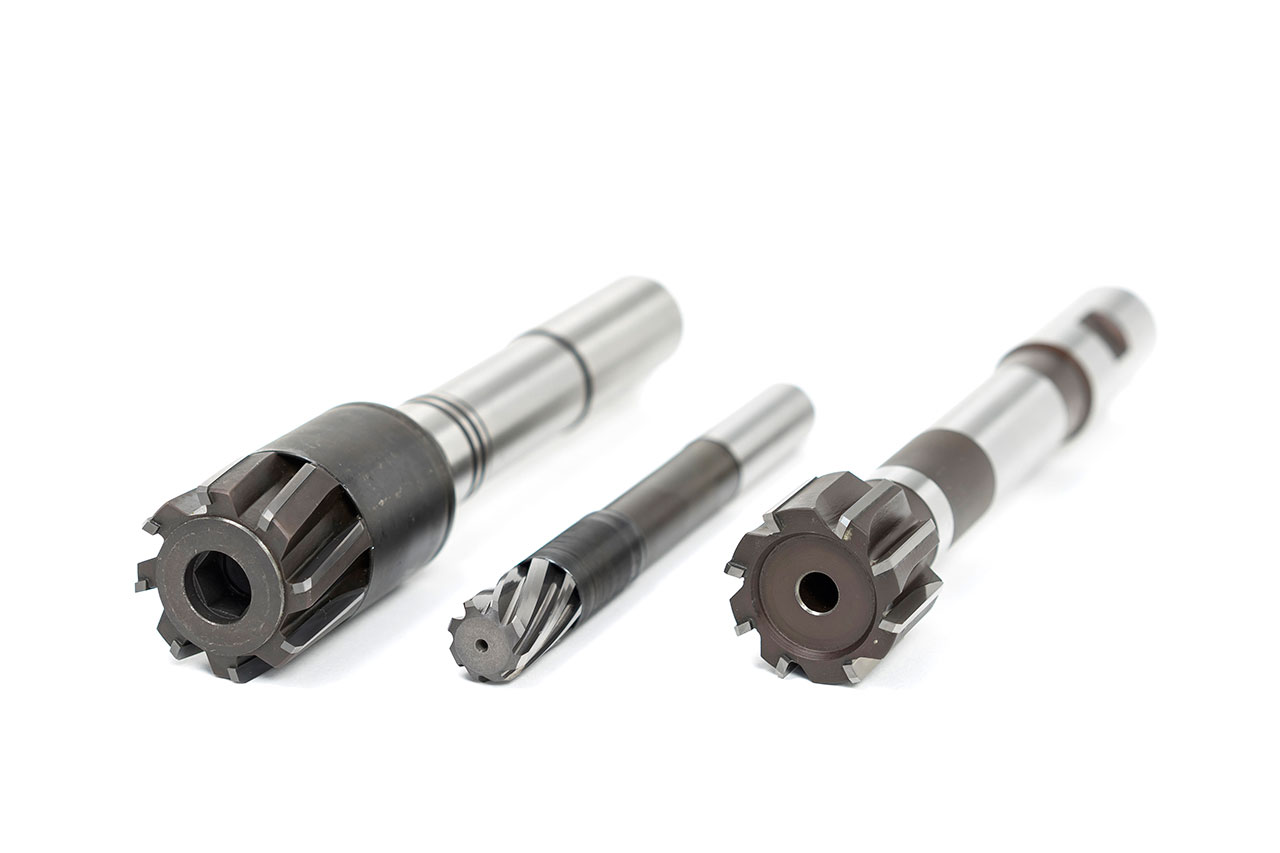 High-performance reamers MonoReam Plus for steel and cast iron machining
The MonoReam Plus MRP series is specially designed for machining cast iron and steel. 
It has a patented coolant supply. A sleeve ensures the optimal supply of coolant to the HPC cutting edges.

The programme comprises of reamers with solid cermet head in the diameter range 3.85 to 20.20 mm (series 500). From a diameter range of 20.21 mm the tools are available in a cermet-tipped design (series 600). 
The expandable variant (MRP710) for machining through bores combines the advantages of a solid tool with those of adjustability. The expansion system is suitable for expanding the diameter prior to re-grinding. 
Re-ground tools have the same performance as the original one, the tool costs are reduced.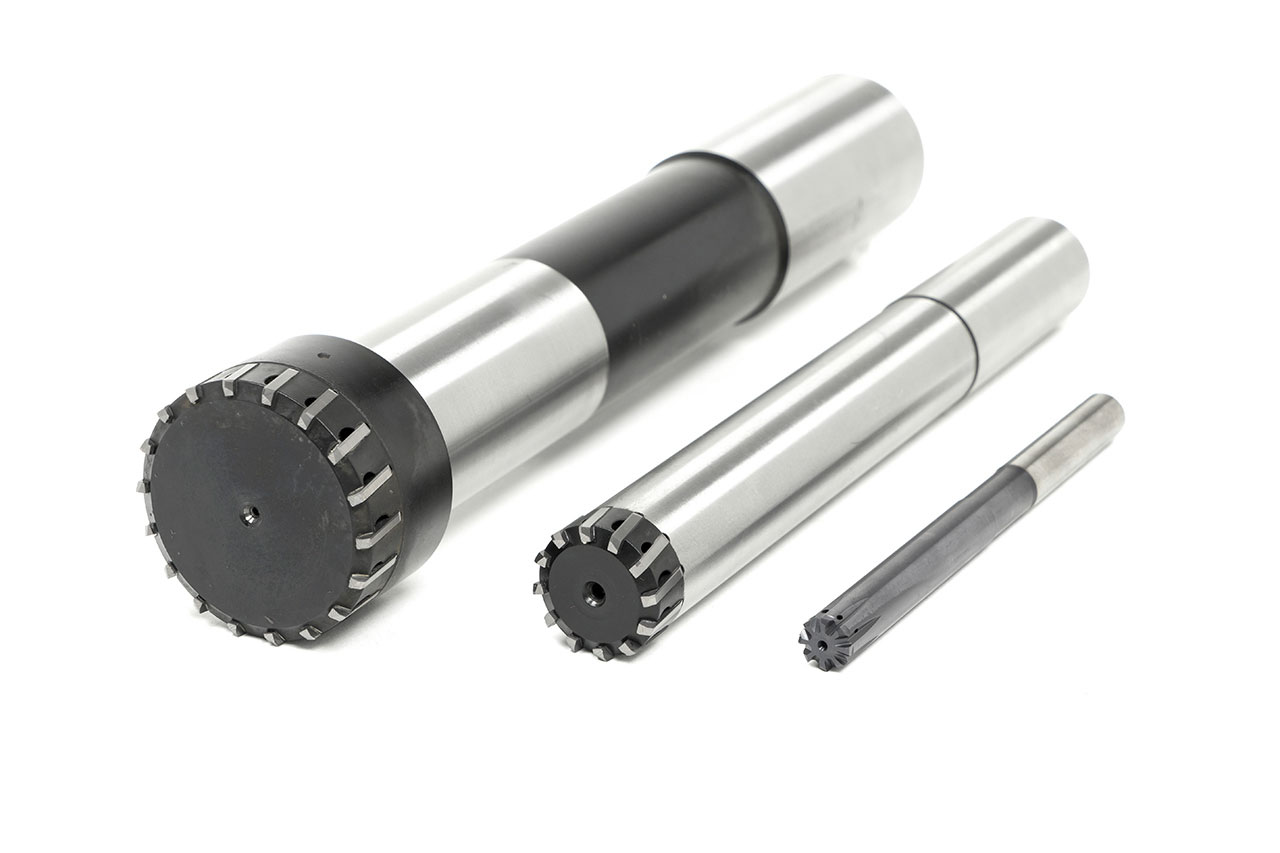 High-performance multi-tooth reamers FeedPlus
The most important feature for the performance of multi-bladed reamers is the number of cutting edges. This is limited by the diameter of the tool and by the space required for the chip flutes. 
The multi-tooth reamer FeedPlus from MAPAL sets new standards here. Whereas to date, for example, there was only space for eight cutting edges on a diameter of 40 mm, the FeedPlus has 16 cutting edges on the same sized tool. Depending on the machining tasks and the material, different cutting materials are used. The number of cutting edges and the right choice of cutting material enable machining speeds to be achieved that were previously impossible during reaming. 
In addition, due to their support on the bore walls, the large number of cutting edges ensures an outstanding circularity of the reamed bore.