MAPAL France S.A.S.
Le Chambon-Feugerolles, France
In total, around 110 employees work across the four sites of MAPAL France S.A.S., a wholly owned subsidiary of the MAPAL Group.
The head office is located in Le Chambon-Feugerolles in the Auvergne-Rhône-Alpes region, near the city of St. Etienne. Here, around 70 employees work in the production and sales areas for our customers across France in the aerospace, automotive construction and industrial sector.
Established in 1992, the branch office focuses on manufacturing multi-bladed reamers, drills and milling cutters made of solid carbide and PCD tools.
We also train new employees in Le Chambon-Feugerolles, as we do at all our MAPAL sites, and support our employees in accordance with our globally applicable standards. We do this for reliable working conditions and long-term career prospects.
---
Become Part of the Team
This input mask takes you directly to our career portal, where you can find out about vacancies and apply directly. The input mask also allows you to filter interesting positions using a preselection. 
​​​​​​​We look forward to your application!
---
Employee Benefits in Le Chambon-Feugerolles
Enjoying a good work-life balance, having an attractive working environment and participating in forward-looking training opportunities – we share your view of modern working.
​​​​​​​We offer our employees the following benefits.
In our company canteen we offer a wide range of hot lunches, which are served to employees in meal trays. Food that employees bring in themselves can also be freshly heated. In the bright and spacious rooms, there is an opportunity to talk to colleagues during the main meal times.
In addition, snack and beverage vending machines are available throughout the company buildings.
We encourage our employees to be healthy. Specialists from the occupational health service advise and support our employees in order to prevent and treat illnesses. They also offer various preventive examinations.
We're also happy to support sporting activities employees take up outside the workplace. For example, we pay part of the entry fees for various swimming, running and cycling competitions or provide you with team clothing.
On top of this, our employees can attend seminars and workshops on the topics of ergonomics at the workplace, exercise, nutrition and stress management.
Space for personal commitments: As far as possible, our employees can decide for themselves when they start and finish work. Of course, this is done in consultation with the respective department and the other colleagues there. 
Employees working in shifts, trainees, interns and holiday workers work fixed hours because of their dependence on other employees. 
We make room for flexibility. That is why our employees also have the option of working on the go if required.
Our employees can park their vehicles or bicycles on our premises free of charge. There are plenty of places available.
Our company has grown as a family business – and we feel just like a big family. That's why we also want to celebrate together. Depending on the site, there are summer festivals, for example, or even our annual Christmas market. Our MAPAL Football World Cup or European Championship takes place every two years, bringing together colleagues from various sites across Germany and abroad.
Some events are only for employees, others are open to relatives and visitors. 
We are one MAPAL and recognise the achievements of our employees: That is why we honour long-serving colleagues once a year during a special celebration and also like to invite our retirees.
In the MAPAL Fanshop, our employees can purchase high-quality workwear, clothing for leisure time, practical items for everyday use and a constantly growing range of items for fans of the company. 
They also get exclusive discounts on travel, fashion, technology and much more. The monthly changing offers can be viewed directly on the Intranet via an online platform or via the corresponding app.
Digital support as well: During break times, employees are allowed to use the Internet for private purposes, as private matters can also be important and urgent.
As well as this, they will find a wealth of information, services and opportunities for successful collaboration with and at MAPAL on our Intranet pages.
Our employees enjoy additional payments and receive a profit share once a year. This bonus payment is intended as a token of appreciation for their commitment to MAPAL and the company's success as a whole.
---
We look forward to hearing from you!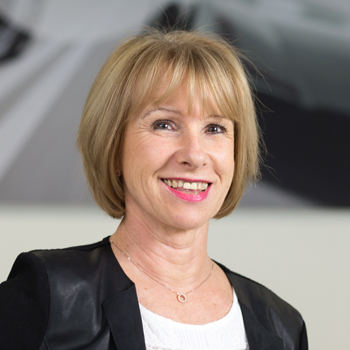 ---
---
Additional information