End milling cutters with fixed cutting edges
The high-performance end milling cutter programme OptiMill from MAPAL ensures excellent, reliable results during all machining tasks. The focus is on cost-effectiveness and product quality, along with meeting customer requirements.
​​​​​​​​​​​​​​
​​​​​​​Application-orientated
Competitive edge through flexibility
Always the right choice
Product overview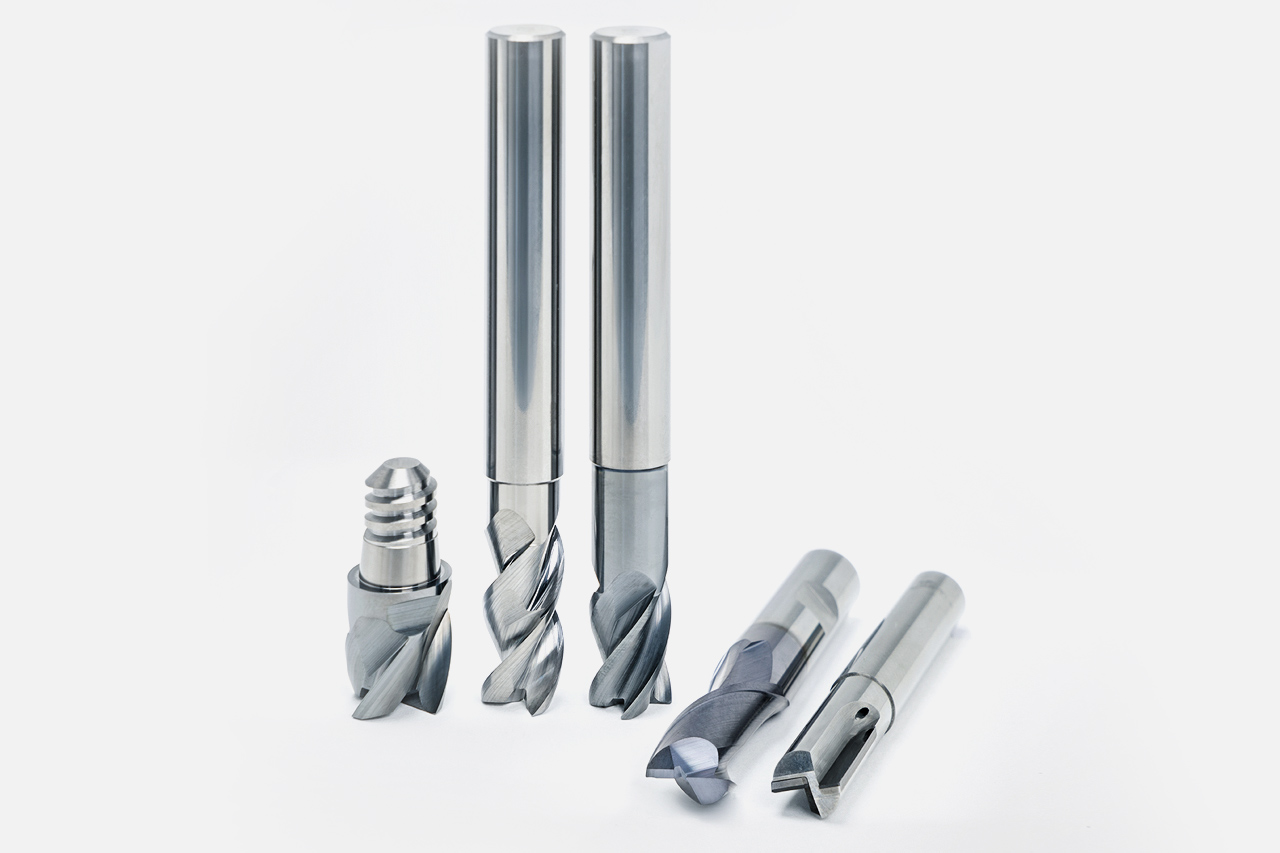 Groove milling and general applications
Milling cutters for general applications. Excellently suited to groove milling.
Contact width ae up to 1xD
Diameter range from 1 to 25 mm (solid carbide)
PCD variants up to diameter 63 mm
Optimal chip transport
Large selection of lengths and geometries for all applications
High-performance substrate and modern coatings for excellent tool lives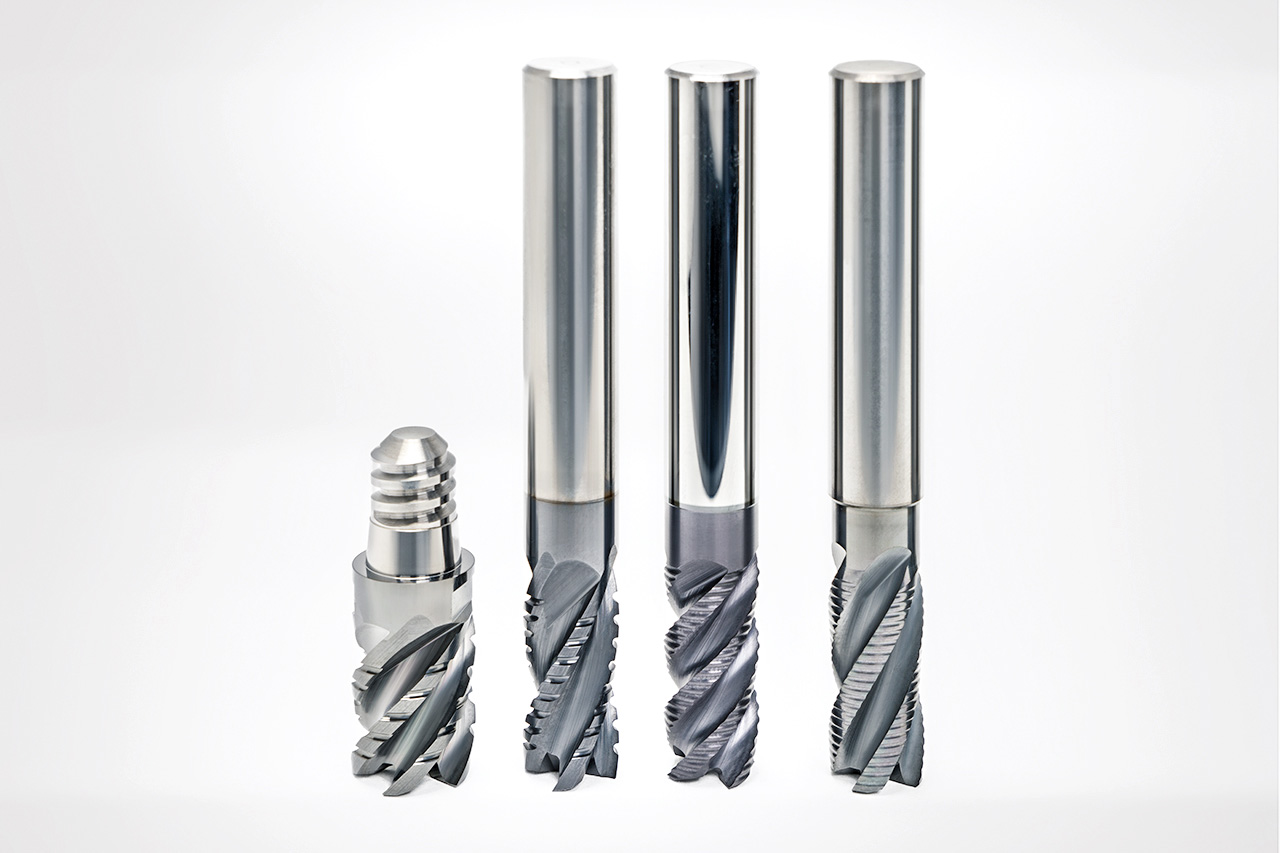 Shoulder milling – roughing
To achieve the highest material removal. Ideal for pre-machining with high stock removal.
High material removal rate (ae ~ 0.6xD)
Diameter range from 4 to 25 mm
New knurled profile for optimal force distribution on the cutting edge
Profile undercut roughing teeth
Unequal spacing for low vibration running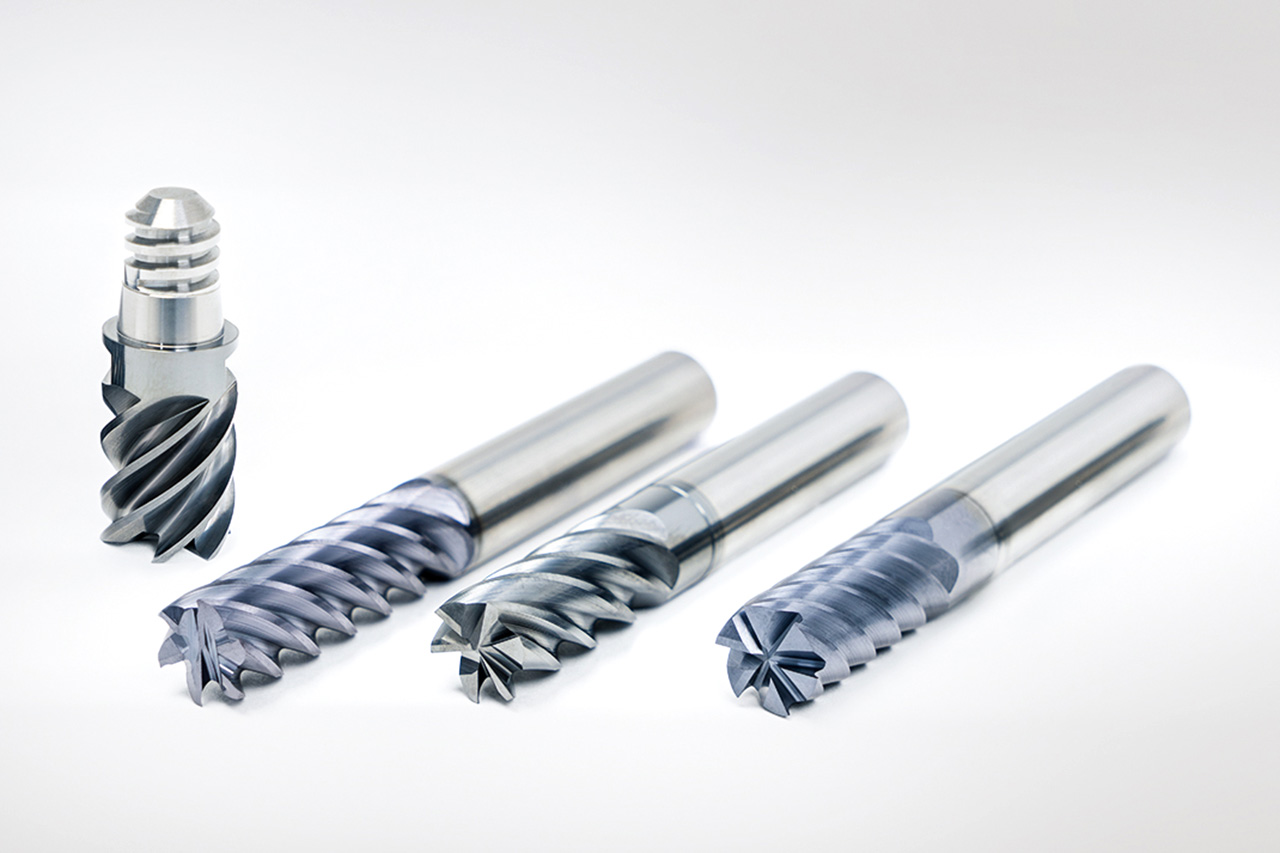 Shoulder milling – finishing
Ideal for producing the best surface finishes. Fine machining with low stock removal.
​​​​​​​Low material removal rate (ae ≤ 0.1xD)
Diameter range from 4 to 32 mm
Large number of teeth
Optimal distribution of the cutting forces
Special design for hardened steels of 50-65 HRC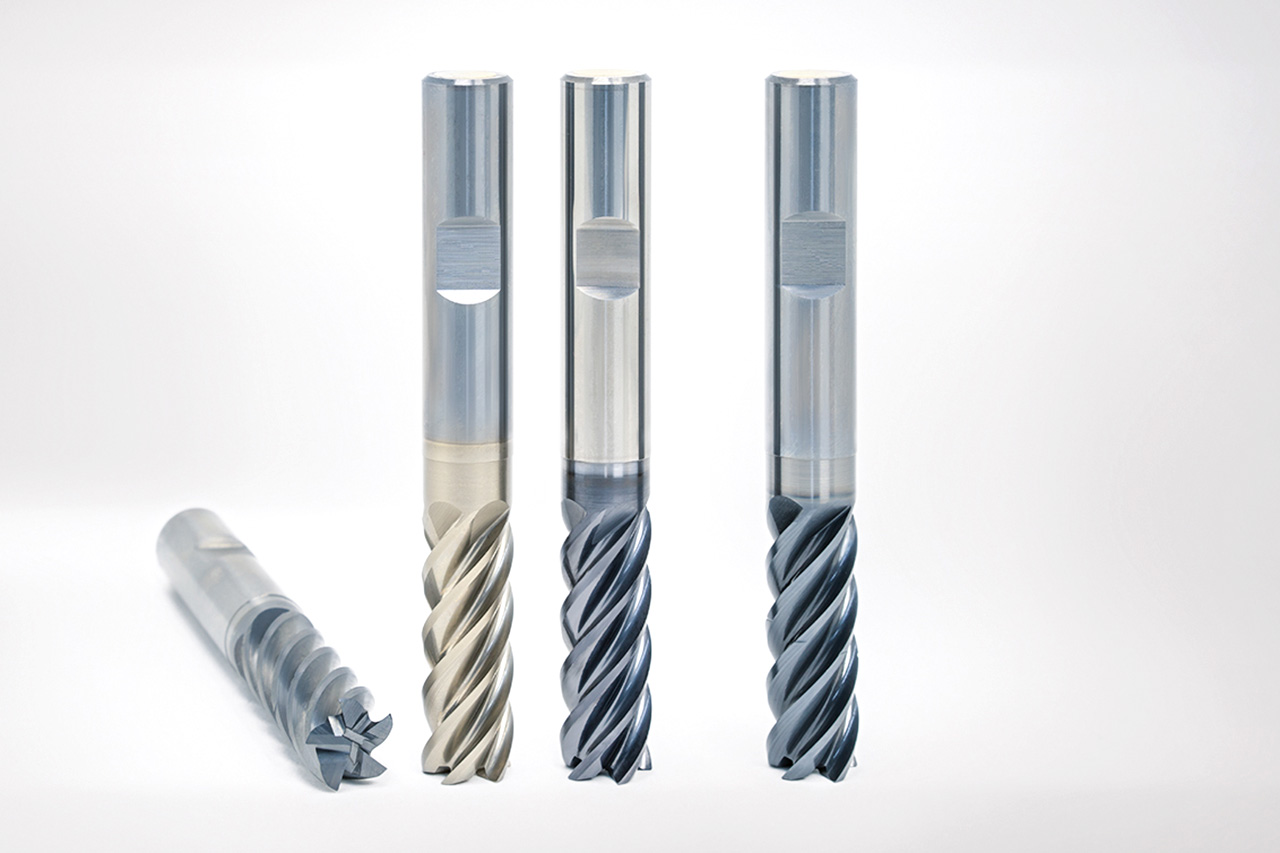 Maximum material removal rate with high surface finish at the same time. Pre-machining and fine machining using one tool.
​​​​​​​Cutting depths up to 3xD
Diameter range from 4 to 25 mm
Extra long cutting tool
Optimised unequal spacing and finely balanced cutting tool to protect the machine spindle and longer tool lives
Optimal chip transport
Usage with modern CAM system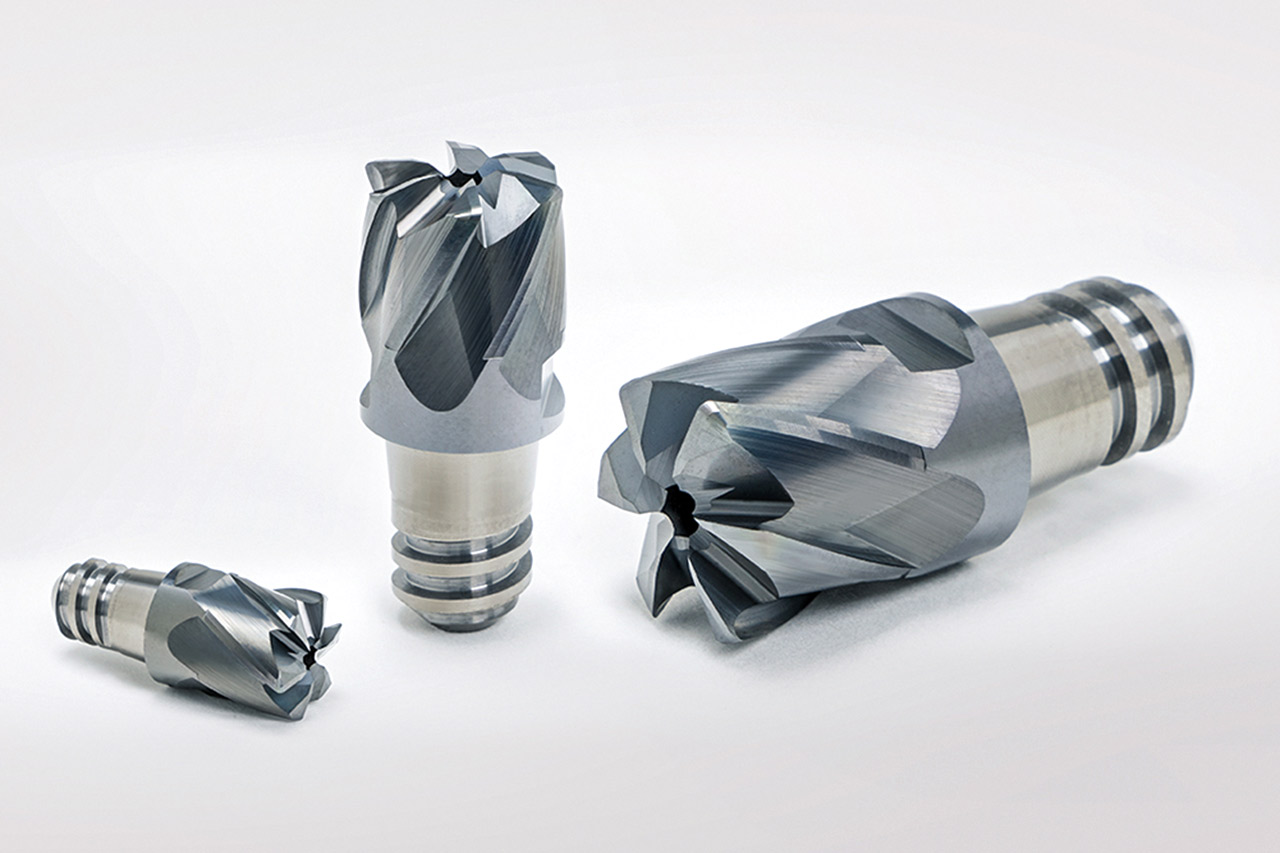 Especially for milling with high feeds and extreme cutting speeds.
​​​​​​​Low cutting depth (ap = 0.05xD)
Diameter range from 8 to 25 mm
High feeds up to 1.35 mm per tooth at diameter 20 mm.
Inclined entry and pocket milling also with long projection lengths
Internal coolant supply for optimum chip removal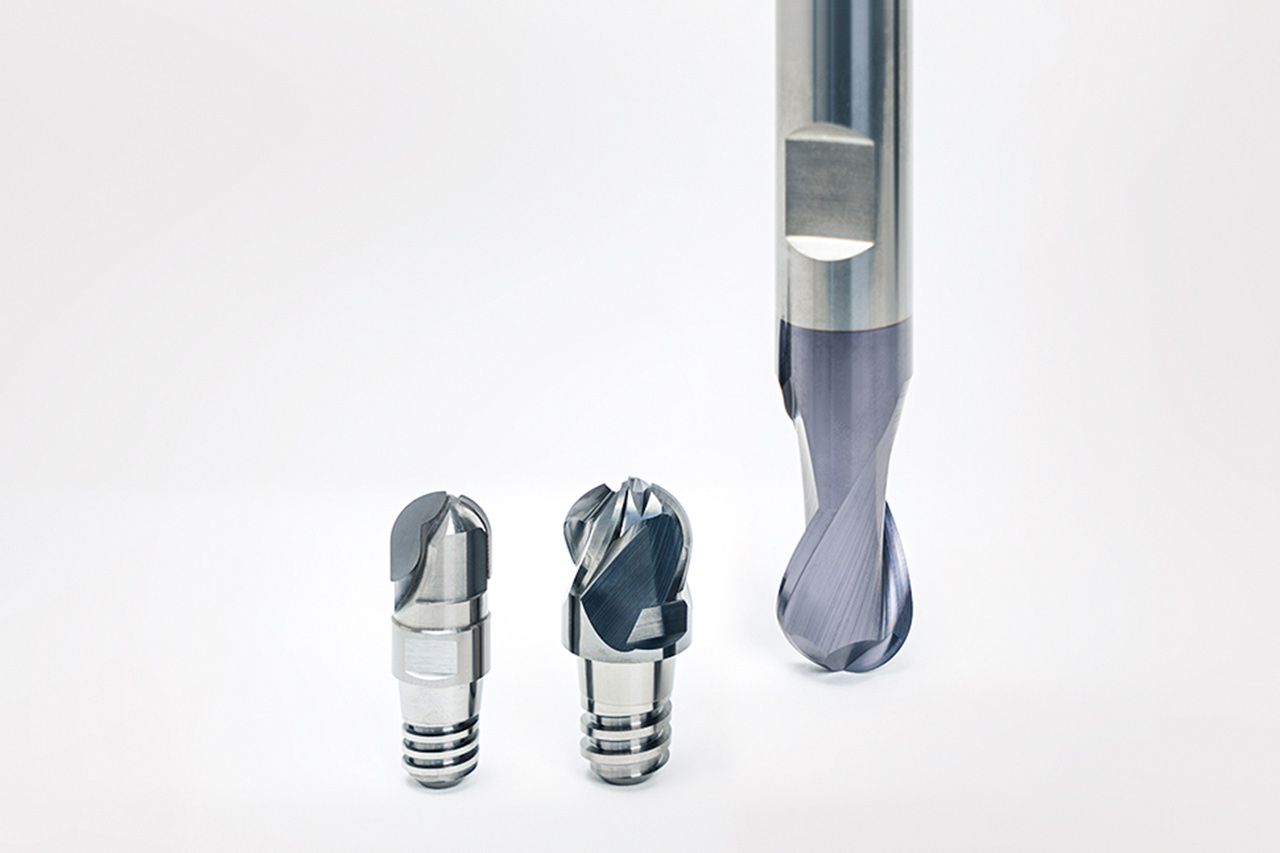 Contour and copy milling with high shape accuracy.
Low material removal rate (ap ~ 0.1xD, ae ~ 0.1xD)
Diameter range from 1 to 25 mm
Small diameter (from 1 mm) especially for milling tool steel and hardened steels from 50 to 65 HRC
Highest precision for tool and mould building
Close radius tolerances with full radius and toric end milling cutters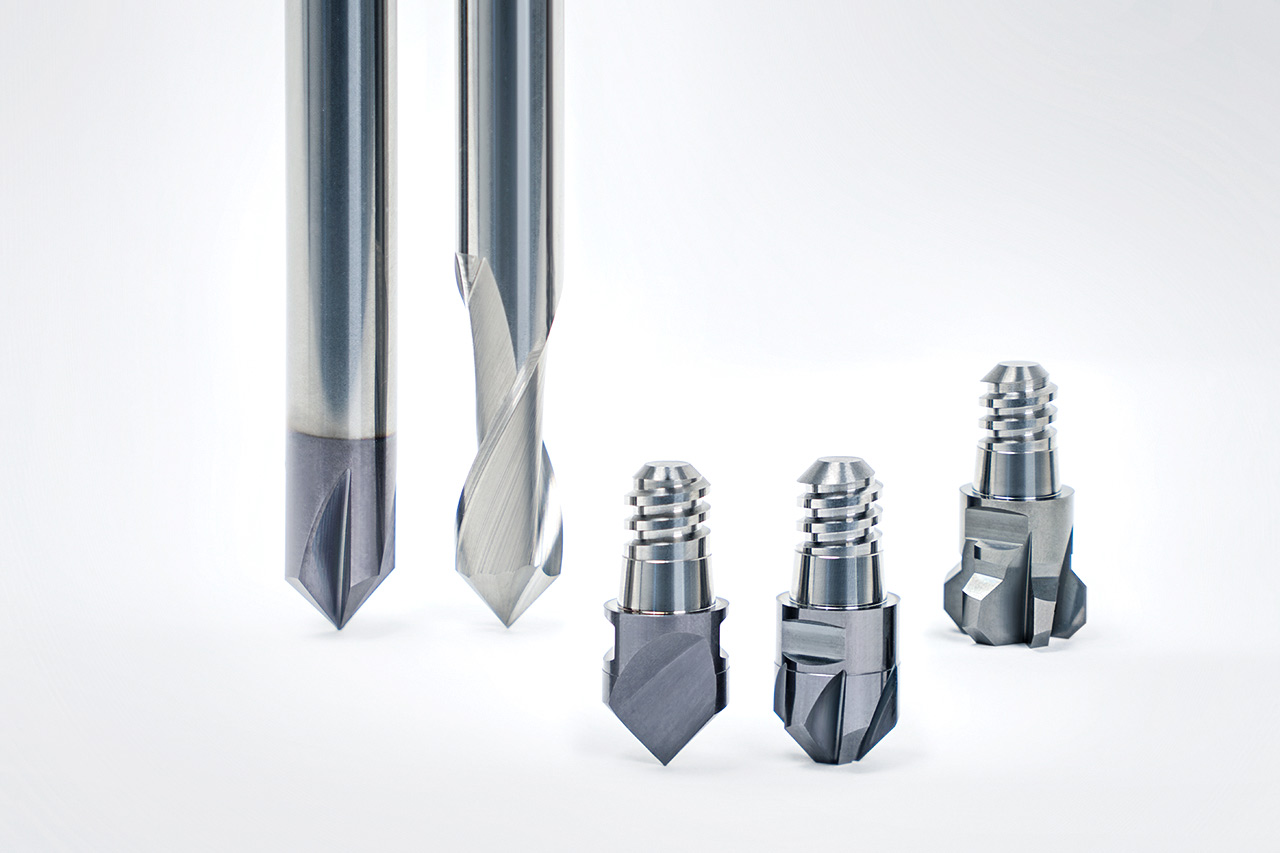 Chamfering, deburring and drill milling
Cost-effective chamfering and deburring of pre-machined parts.
Diameter range from 3 to 20 mm
Drill milling cutter for combination machining in one machining step, in particular for sheet metal and thin-walled parts
Designs with replaceable head system for highest flexibility and cost-effectiveness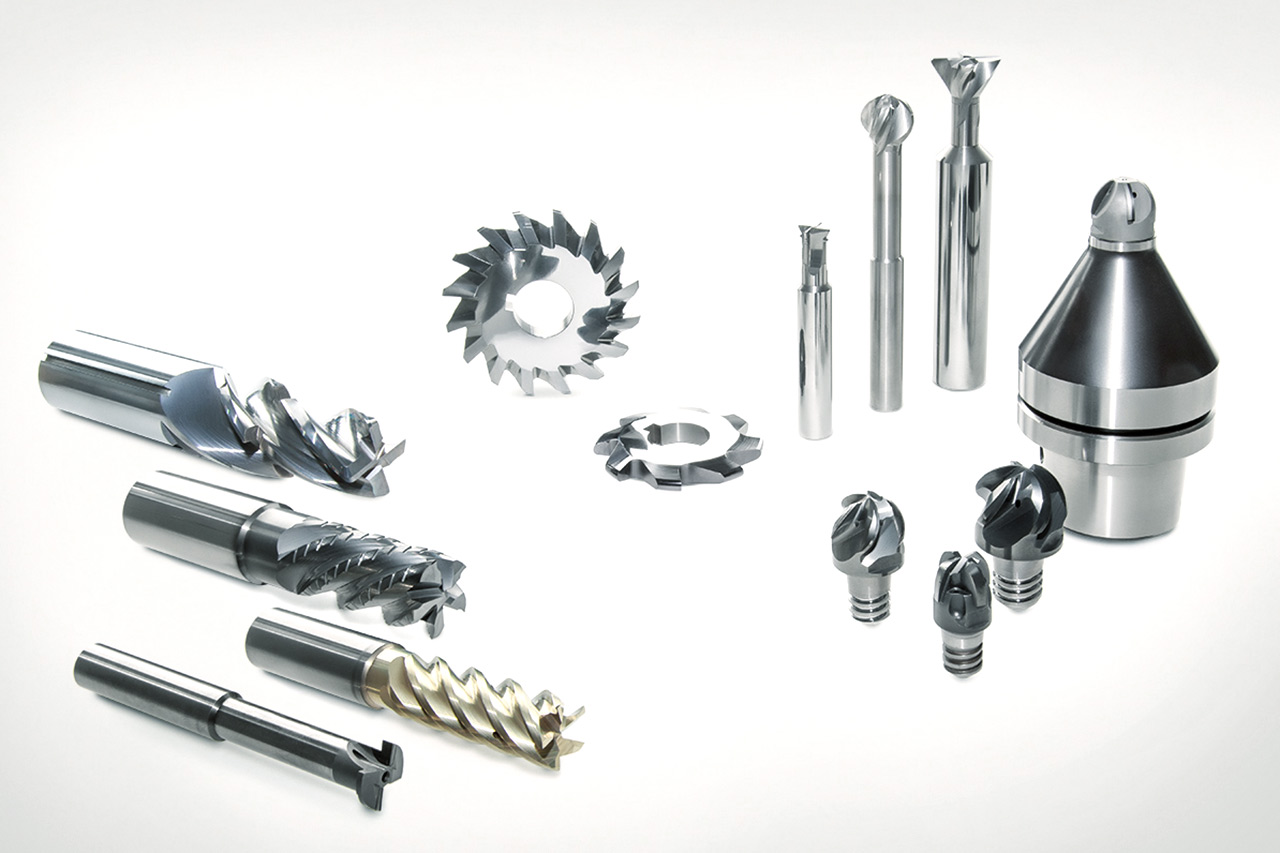 Customer-specific custom tools made of solid carbide for highest requirements.
Realisation of complex geometries and contours for almost all applications
High-performance coatings for every material
Combination of several standard tools into one high-performance custom tool