People who work with us: Carlo La Fata
As Technical Manager at MAPAL Italia, Carlo La Fata talks about his drive for optimisation and his identification with the company.
Carlo La Fata's goal is to eliminate mistakes and improve a little bit every day. In the case of production backlogs, he calls the troops together to get deliveries to satisfied customers on time. He is also involved in a variety of site-related processes.
"My responsibilities include a lot of control tasks within work preparation, production and day-to-day operations. I have to make sure that things are done at the right time and that they are done well", says Carlo La Fata, describing his interface function.
The trained engineer has already celebrated 20 years of service at MAPAL Italia. Carlo La Fata was born in Germany in 1971. Here, he spent a decisive part of his childhood. At that time his father worked in a traditional company in the "City of Blades", Solingen. Carlo was 11 years old when his family moved back to Sicily. He studied engineering in Palermo and then worked for a while as a computer science teacher in a school.
In 2001, he joined the company at the Gessate site near Milan as an employee in the work preparation department, initially writing work plans and parts lists. He quickly became head of work preparation, then purchasing manager. He also took over the controlling area later on. In recent years, he has increasingly focused on optimising production processes as Technical Manager. "Normally, I am involved in almost all the projects that MAPAL Italia runs", Carlo tells us proudly.
Process automation increases efficiency
At the Italian site, fine boring tools, solid carbide, ISO and PCD tools are produced, repaired and optimised. One showcase project that Carlo is happy to tell us about was created in close collaboration with MAPAL Aalen:
"We have transferred all the data required for manufacturing into SAP. For PCD tools, we get automated measurement reports at the push of a button, which contributes to clear efficiency gains and meets customer requirements."
His vision is to work towards these goals for other product lines as well. One automated process he is particularly excited about is the product configurator. Automated drawings and documentation on prices or materials are created after entering only few data. "We've already been able to successfully use the tool on solid carbide drills and save almost 50 per cent in time", he explains. 
A language that unites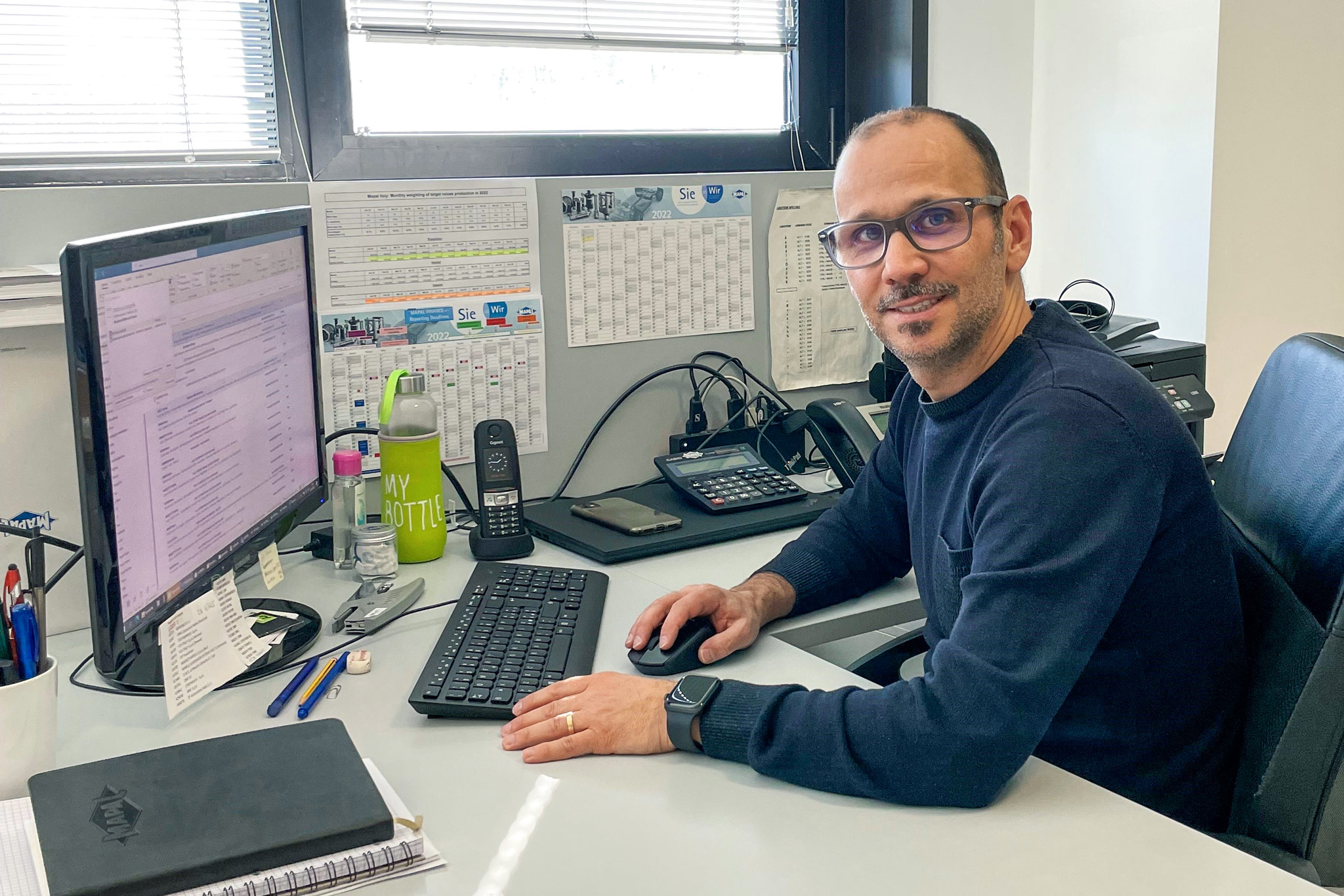 In his additional role as Local Process Manager, he is also confronted with many digitisation topics at MAPAL. "There are currently still some processes that are not applicable to us on a 1:1 basis", Carlo relates. He is delighted that his employer has been involving its foreign subsidiaries more closely in decision-making in recent years and has also been pushing ahead with global standardisation processes. "When everyone is working based on one process, I can be confident that they all have the same understanding – no matter which subsidiary I'm talking to", he says, summing up the benefit of common guidelines.
MAPAL as a team feeling
He is satisfied when his team has done a good job and a tool reaches the customer at the right time and at the right quality. Carlo is very careful not to let knowledge silos develop. 
"I encourage young employees and like to pass on my knowledge. This is important to me because they are the people who will shape the future of the company I have been associated with for twenty years."
The human factor persists after work, when he occasionally gets together with some of his colleagues to play football or paddle tennis. Two sports in which precision is frequently the deciding factor.
Read more