Machining solutions for hydraulic valve housing
Everything depends on the main bore. Manufacturing valve housings is the supreme discipline in the world of fluid power. For years, MAPAL's expertise has been in demand for the spool bore. The gap dimension with the spool depends on the accuracy of this bore, so that the hydraulic oil can only flow in the required direction without leaking. This is very narrowly defined in modern hydraulic valves. The roundness, cylindrical form, straightness and surface finish of this bore are therefore crucial.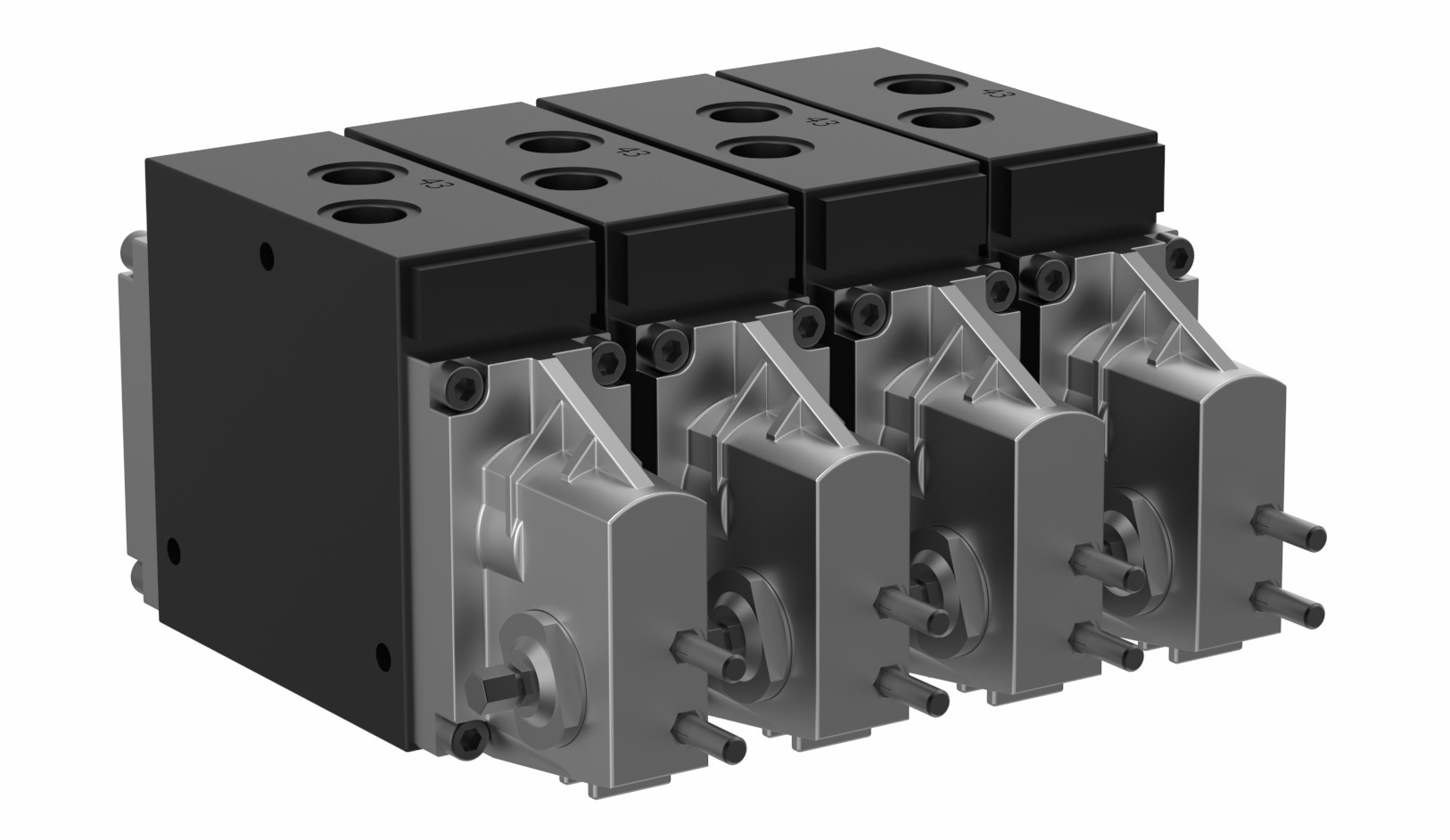 Machining requirements
Fluctuating cast allowance situation
Heavily interrupted cuts
Avoid ring formation during boring and ensure safe chip removal from the housing
Avoid macroscopic flaws on the control edges in the boring process
Very high demands on form and position tolerance
Constant stock removal before honing
Take part variance and limited tool storage places in the machining concept into account
Basic procedure – analysis of the machining process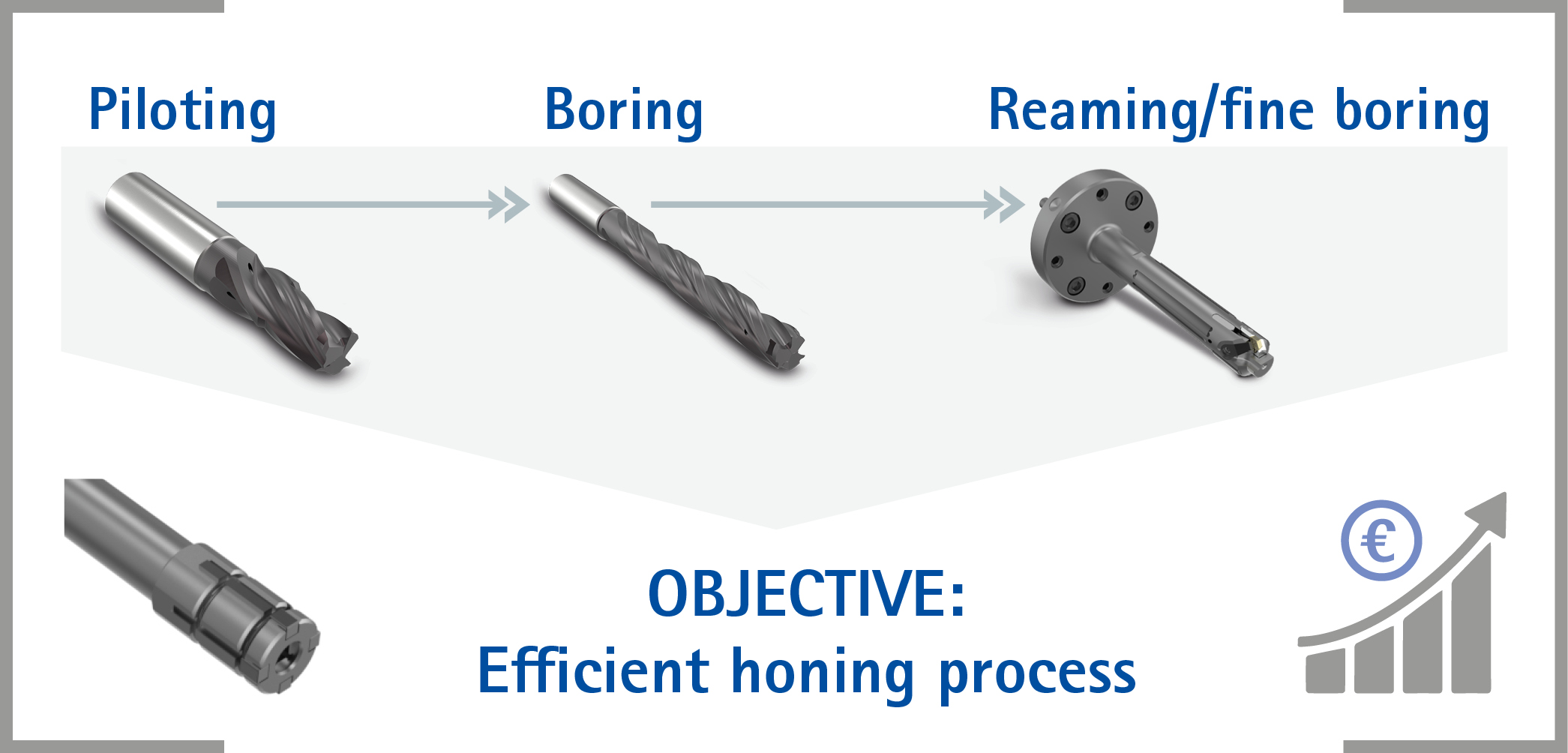 As technology partner, MAPAL supports customers with regard to complete process design. The experts pay particular attention to the cost drivers here, which can often be found in the function-relevant bores. Based on the respective honing procedure, the part requirements and lot sizes, MAPAL designs the perfect machining strategy in dialogue with the customers.
One objective unites all activities: designing the most economic process, starting with piloting, boring and semi-finish machining up to the efficient honing process.
Bore machining
Application solutions
Tool solutions
Fine machining with honing
Tool highlights for pneumatic valve housings
Additional solutions in fluid power
MAPAL provides support for complete machining of additional fluid power parts in almost all part dimensions with efficient solutions for functionrelevant machining requirements.