22.09.2023
MAPAL successful at the EMO Hanover
Visitors can obtain information on new products and innovative machining solutions.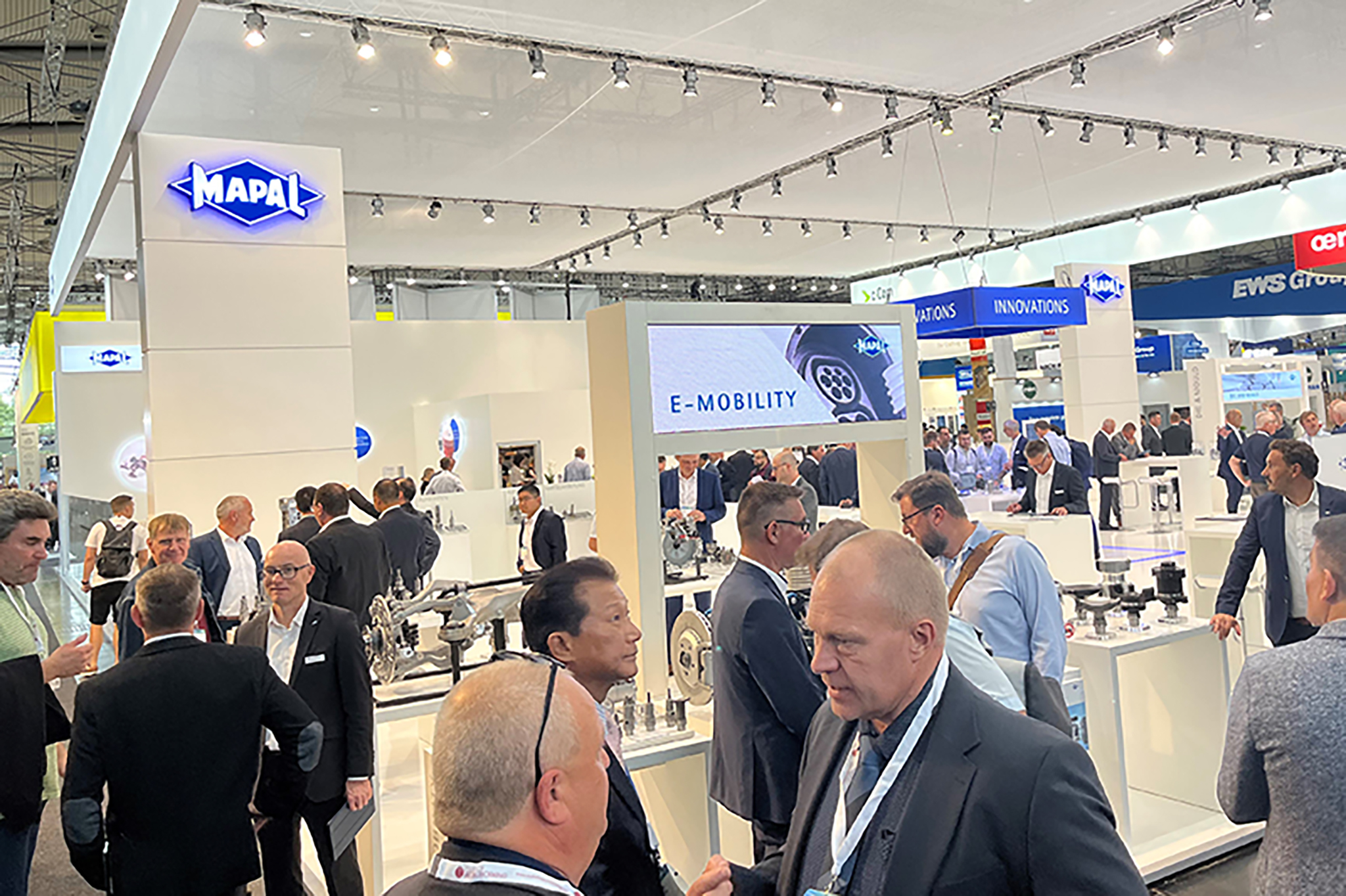 MAPAL is successfully presenting itself at the EMO this week. The world's leading trade fair for the manufacturing industry takes place in Hanover this year and has the motto "Innovative Manufacturing". With its 480 square meter booth, the precision tool manufacturer is sending a clear signal of its presence. "It's the right decision to be here, even if the number of visitors to trade fairs is generally declining somewhat," explain those responsible at MAPAL, summing up the pleasing course of the first few days of the fair.
Focus on new developments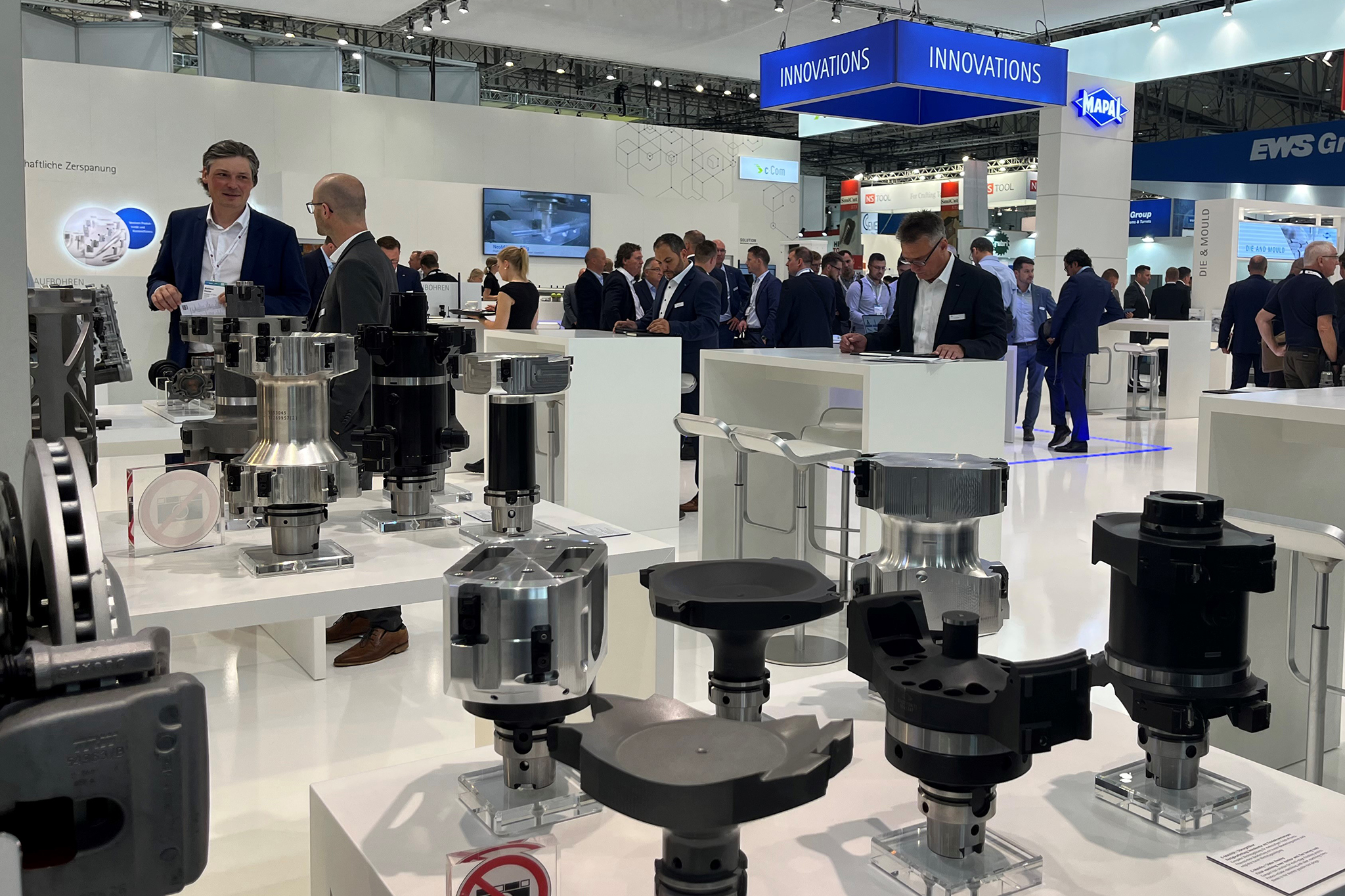 The company is presenting the entire range of its product and service portfolio at EMO. These include intelligent machining concepts for the automotive and e-mobility industries, aviation, fluid technology as well as die and mold making. MAPAL's new developments, such as solid carbide drills with innovative coatings that are specially designed for deep machining of steel and cast iron, as well as new cylindrical shaft reamers which, thanks to new, patented geometries, make a valuable contribution to greater sustainability and cost efficiency, are very well received by the international trade audience. Another point of attraction, especially for customers from the aviation industry, are new milling cutters that the Aalen-based company has developed for the high-volume machining of aluminum.
Machine manufacturers show the tools in operation
The opportunity to obtain information and talk to the experts is used intensively by the visitors. MAPAL products can be seen in several exhibition halls. Eleven machine manufacturers with whom the company cooperates have integrated the innovative tools into their booths and show them under operation or as an exhibit.
Positive response from visitors
Siegfried Wendel, Chief Sales Officer of the MAPAL Group, is very satisfied with the course of the trade fair so far: "The quality of the discussions with customers and interested parties is extremely good. Every day of the fair brings us a multitude of new contacts." According to Wendel, the exchange with visitors is crucial in order to absorb the mood in the industry, to establish and maintain networks. "It's a good thing that we take time for the visitors and provide them with comprehensive advice."
---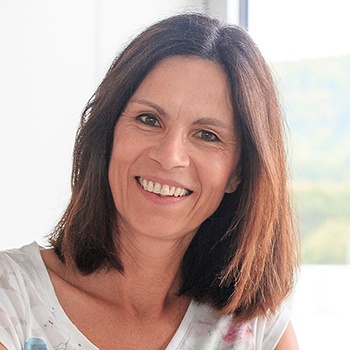 ---