High-volume machining of aluminium
New milling cutters made of solid carbide and with indexable inserts
MAPAL is launching two new products for high-volume milling of aluminium, thus expanding its portfolio for the aerospace industry. The two milling cutter series in solid carbide and with indexable inserts are particularly suitable for use on high-performance machines.
OptiMill®-Alu-Wave
High-volume machining at over 20 l/min.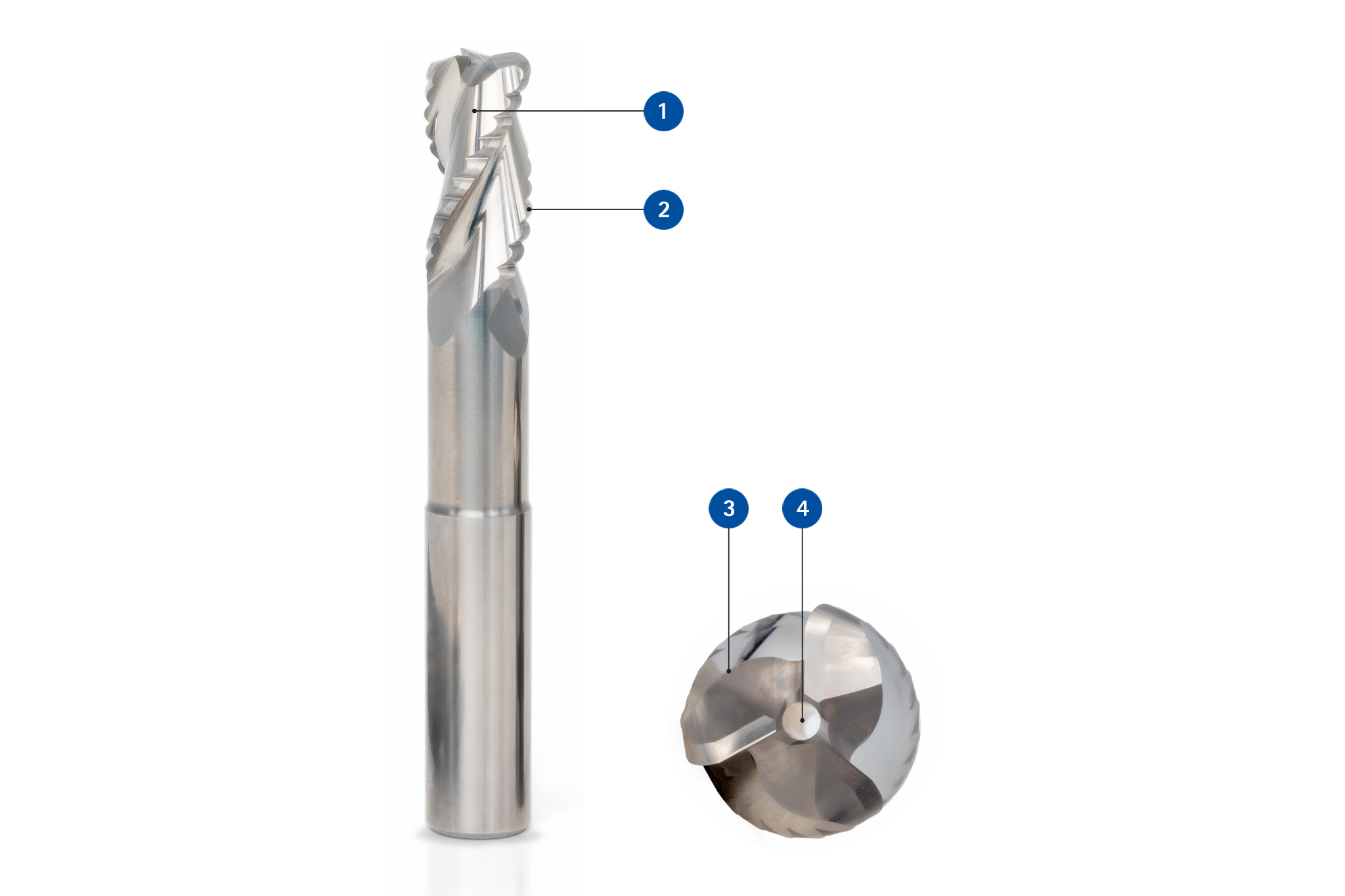 Die neuen Vollhartmetall-Schruppfräser OptiMill-Alu-Wave für Aluminiumwerkstoffe nutzen die Leistungsfähigkeit der schnellsten am Markt verfügbaren Maschinen voll aus und erreichen damit ein Zeitspanvolumen von bis zu 21 Litern pro Minute.
Für die optimale Spanbildung verfügt der Kordelschruppfräser über große, flache Wellen. Polierte Spannuten erleichtern die Späneabfuhr. Der Dreischneider ist mit Zentralkühlung und einer modifizierten Stirngeometrie ausgestattet, die Rampingwinkel bis 30 Grad ermöglicht. Der OptiMill-Alu-Wave ist nicht nur für Aerospace-Strukturbauteile hervorragend geeignet, sondern auch für Anwendungen im Automotive-Bereich und dem allgemeinen Maschinenbau.
Er ist im Durchmesserbereich von 12 - 25 mm mit den Auskraglängen kurz, mittel und lang verfügbar. Weitere Varianten sind konfiguierbar, dadurch wird konturnahes Schruppen unterstützt.
NeoMill®-Alu-QBig
Fast material removal rates with low cutting forces and high-quality surface finishes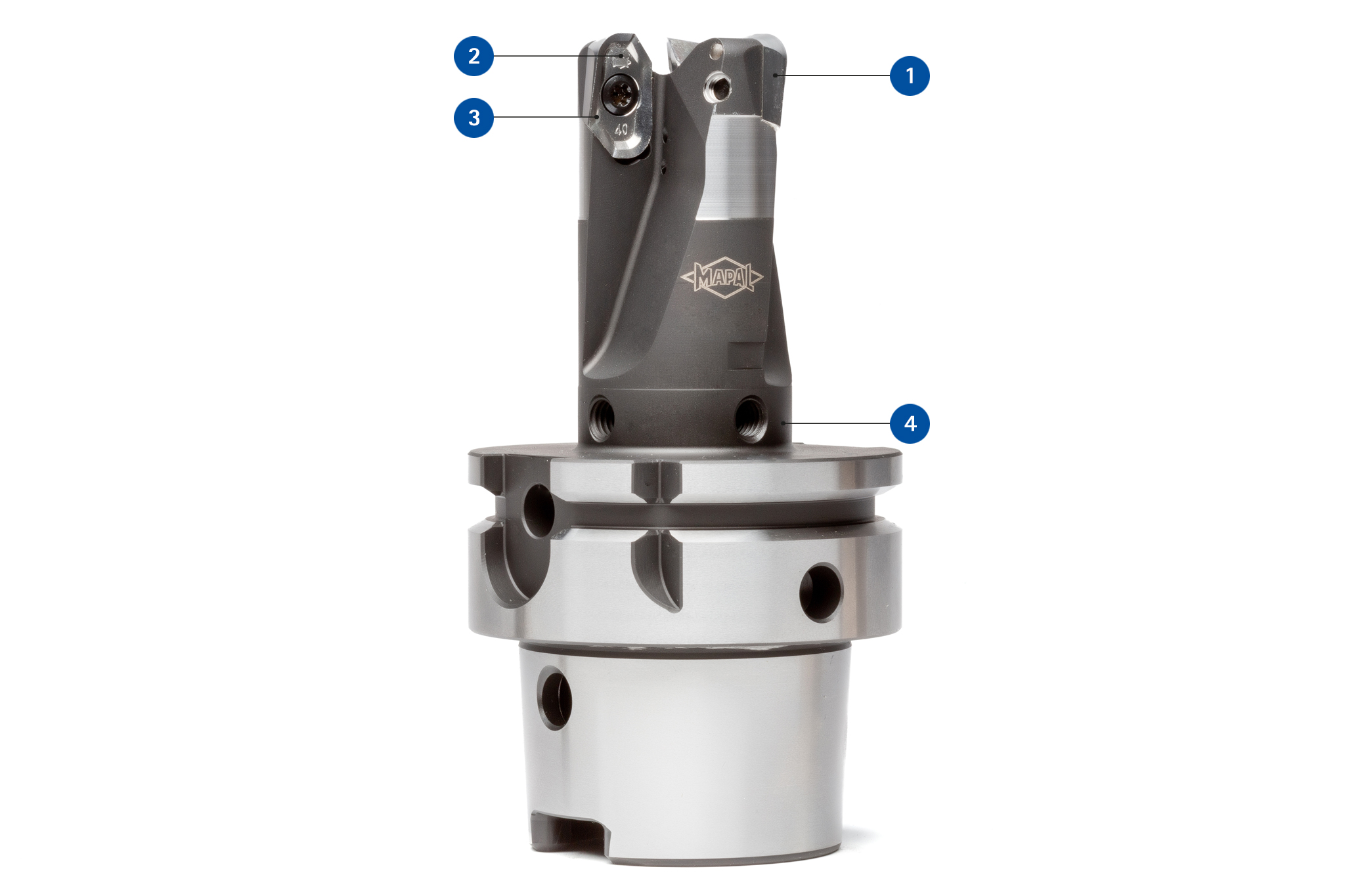 The new indexable insert cutters NeoMill-Alu-QBig are a highly economical solution for larger diameters. They offer maximum efficiency with a material removal rate of up to 18 litres per minute. Thanks to ultra-strong bolts and a fine-balancing system, this tool boasts a spindle speed of up to 35,000 rpm. The combination of low cutting forces and high-precision indexable inserts enables high-quality surface finishes. Internal cooling and very large chip spaces ensure optimal heat dissipation and chip removal.
Depending on the application, the milling cutter is available with uncoated inserts, PVD-coated indexable inserts and CVD-diamond indexable inserts. The tool bodies are available in a diameter range of 32 to 63 mm for hollow shank taper (HSK) or shank taper (SK) as well as mounting tool variants.
Further solutions and innovations 2024