Plastic injection mould inserts
Feasibility study – cooperation between Röders GmbH and MAPAL Dr. Kress KG.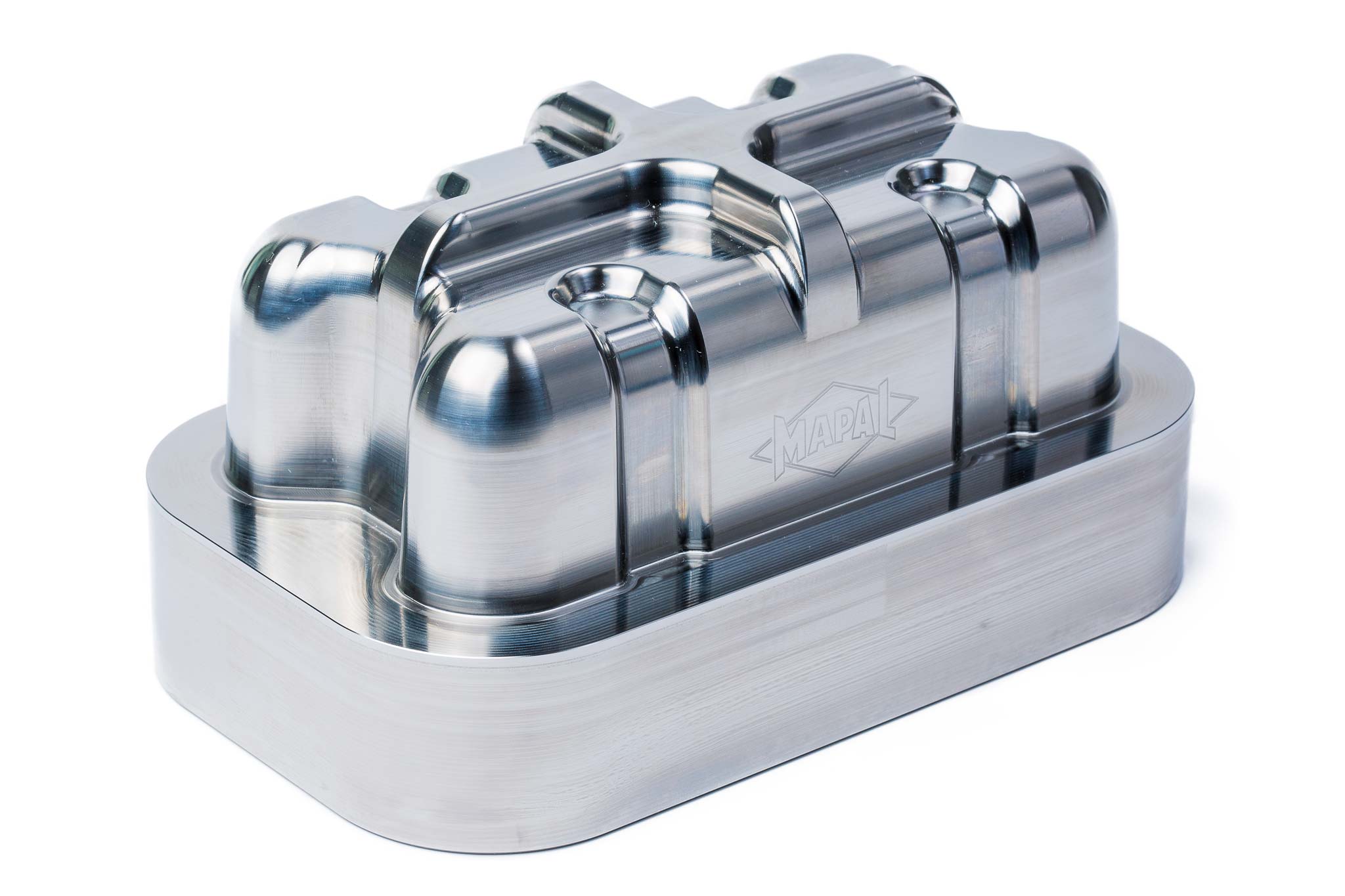 General Information
Project: Plastic injection mould inserts
Machine: Röders RXP601 DSH
Material: WR. 1.2343
Hardness: 50 ± 2 HRC
Dimensions of raw material: 200 x 120 x 90
Objectives
Achieving surface quality and accuracy in accordance with requirements for plastic injection moulds
Flexible tool solution from the standard range of products
Reduction in the machining time due 5-axis simultaneous machining concept
---
Top facts about the machining solution
Roughing at high feed rates
OptiMill-3D-HF-Hardened
Efficient roughing by using a high-feed milling cutter with six cutting edges.
OptiMill-3D-CR-Hardened
Finishing with high surface precision and consistent roughness with a four-edge corner radius milling cutter.
OptiMill-3D-CS
Increased line spacing compared to conventional ball nose milling cutters by using shoulder radius milling cutter.
NeoMill-3D-Finish
Axial and radial wiper geometry enables greater cutting depth and higher feed rates, thus contributing to higher productivity.