Machining 2D surfaces
On the one hand, this category includes machining processes carried out directly on the machine, such as face milling, milling of pockets and straight walls. On the other hand, it also includes operations for complex geometries that are programmed using CAM software.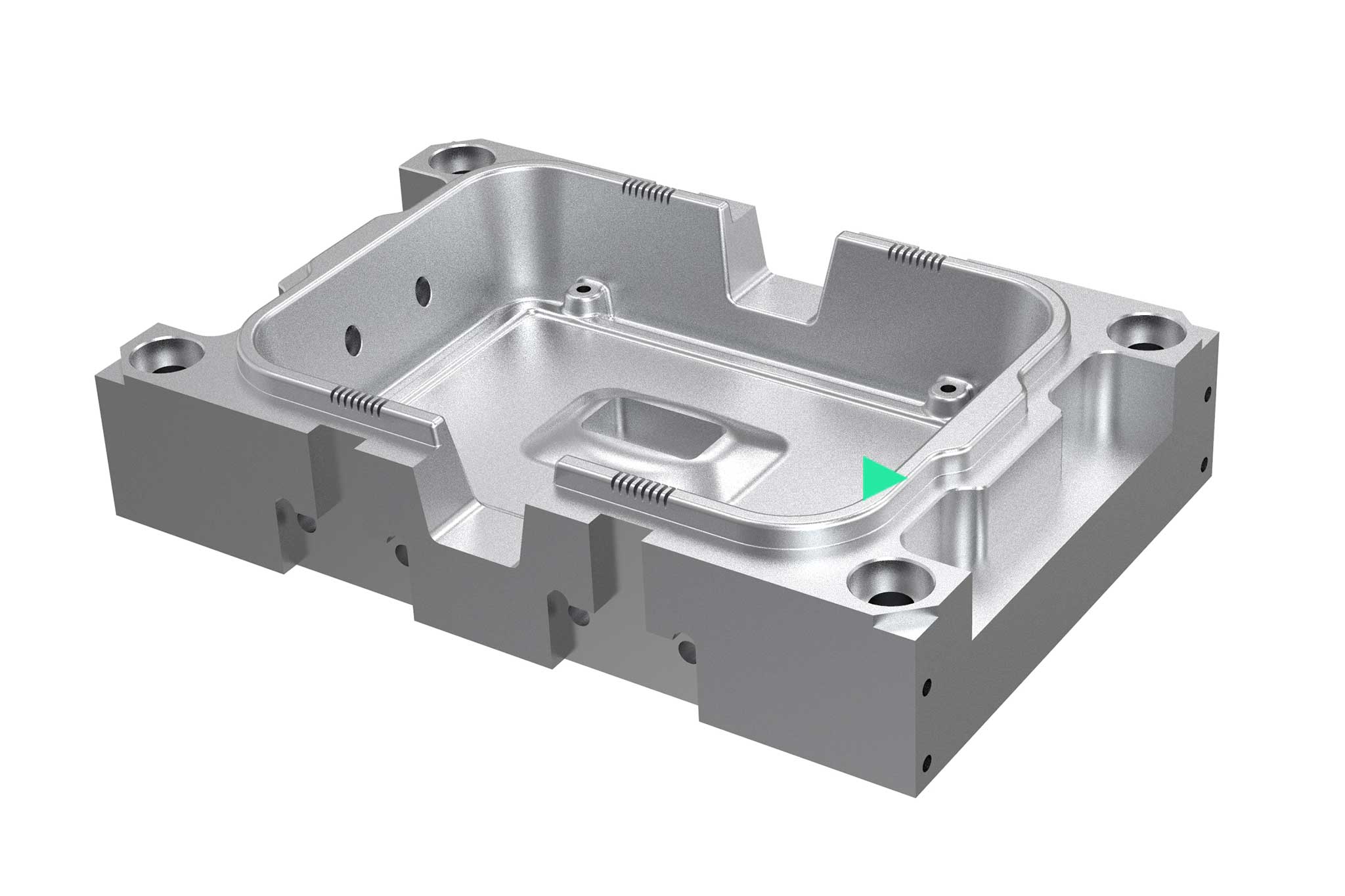 Tool overview for the following machining steps:
---
Roughing
Roughing operations are responsible for most of the chip removal capacity. Special milling strategies such as high-feed machining or trochoidal milling can reduce machining time and thus increase profitability. In addition to tools with indexable inserts and solid carbide milling cutters, high-performance milling cutters with special roughing geometry are used.
---
Residual material roughing
After roughing, in a second machining step, users machine the residual material, especially in corners and cavities, removing material as constantly as possible. Usually tools with corner radius or high-feed milling cutters are used. In some cases a ball cutter can be used to remove the residual material in corners.
---
Pre-finishing
If there are high demands on dimensional accuracy and surface finish, semi-finishing is recommended before finishing. With pre-finishing, machining approaches the final mould profile. The aim is to obtain a residual material that is as constant as possible in order to enable fast finishing with high demands on the surface quality. The stock removal after roughing is approx. 0.5-1 mm for hardened materials and 0.03-0.5 mm for soft materials. After pre-finishing, the constant stock removal is 0.05-0.1 mm for hardened materials or 0.1-0.3 mm for soft materials.
---
Finishing
The finishing process removes the remaining material in order to achieve the final shape. After pre-finishing, stock removal is 0.05-0.1 mm for hardened materials or 0.1-0.3 mm for soft materials. Ball and/or corner radius milling cutters are the tools of choice, regardless of the final contours of the workpiece.
---
Residual material finishing
The increasingly complex properties of the shapes to be produced require milling of the residual material after finishing, mainly in the corners. Solid carbide ball cutters are usually used for this.
---
Contact