NeoMill® milling cutters combine productivity and cost-effectiveness
The radial NeoMill® standard milling cutter programme by MAPAL with its face, shoulder, slot, shell end face and high-feed milling cutters stands for maximum productivity and cost-effectiveness, especially in series production. The development was based on many years of experience with custom tools, which the industry uses to produce large quantities very efficiently with consistent quality.​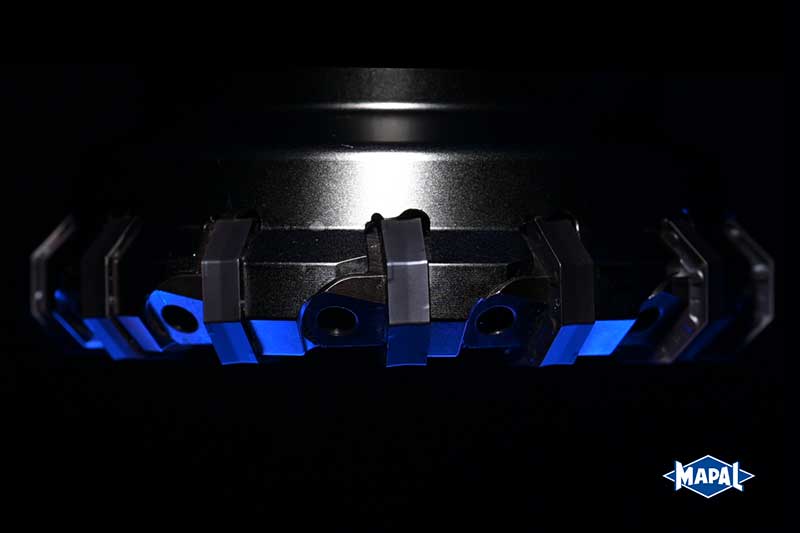 AT A GLANCE
Milling cutter range with compacted radial indexable inserts

Face, shoulder, slot and shell end face milling cutters
For roughing and medium machining with one tool
Positive and negative indexable inserts made from different PVD and CVD cutting materials
 
ADVANTAGES
Indexable inserts for maximum efficiency also in difficult machining conditions
Very high surface quality due to indexable inserts with wiper component
For all applications in cast iron, steel and stainless steel, as well as heat-resistant cast steel (turbocharger materials)
High cutting volume
NeoMill® standard programme
For all milling cutters, MAPAL offers a wide range of indexable inserts – each in a positive and a negative design. In addition, there are cutting edges with a wiper portion, which achieve good surface qualities even without being set. 
The negative inserts do not have a clearance angle and can therefore be designed with cutting edges on the contact surface. If the basic shape is the same, negative inserts thus have double the number of cutting edges compared with their positive counterparts. In combination with the high tool life of the indexable inserts, this makes the negative indexable inserts particularly cost-effective.
---
Applications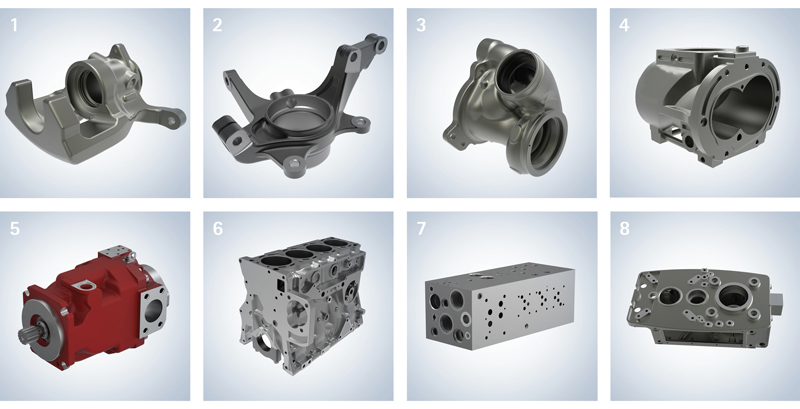 ---
Selection steps for the NeoMill® milling cutter
As a technology partner, MAPAL supports the selection and optimum use of the NeoMill® milling cutters with knowledge of tooling and processing.​​​​​​​.
---
Innovative and reliable machining solutions require a holistic understanding of the process
Milling application / Clamping setup

Component requirements and clamping concept

Machining strategy

Tool selection and design of the milling strategy

Increase in productivity

Analysis and optimization of cutting parameters and cycle time

Standard
programme

Tools and indexable inserts available from stock

Process reliability & cost-effectiveness

Support during production and cost-effectiveness calculations

Cooperative partnership

Close contact, work out and carry out optimizations
---
Avoid vibrations using a vibration dampening system
---
Your direct contact