08.09.2022
Innovations and anticipation for the AMB in Stuttgart
Edition 79 of the Impulse technology magazine from MAPAL has been published.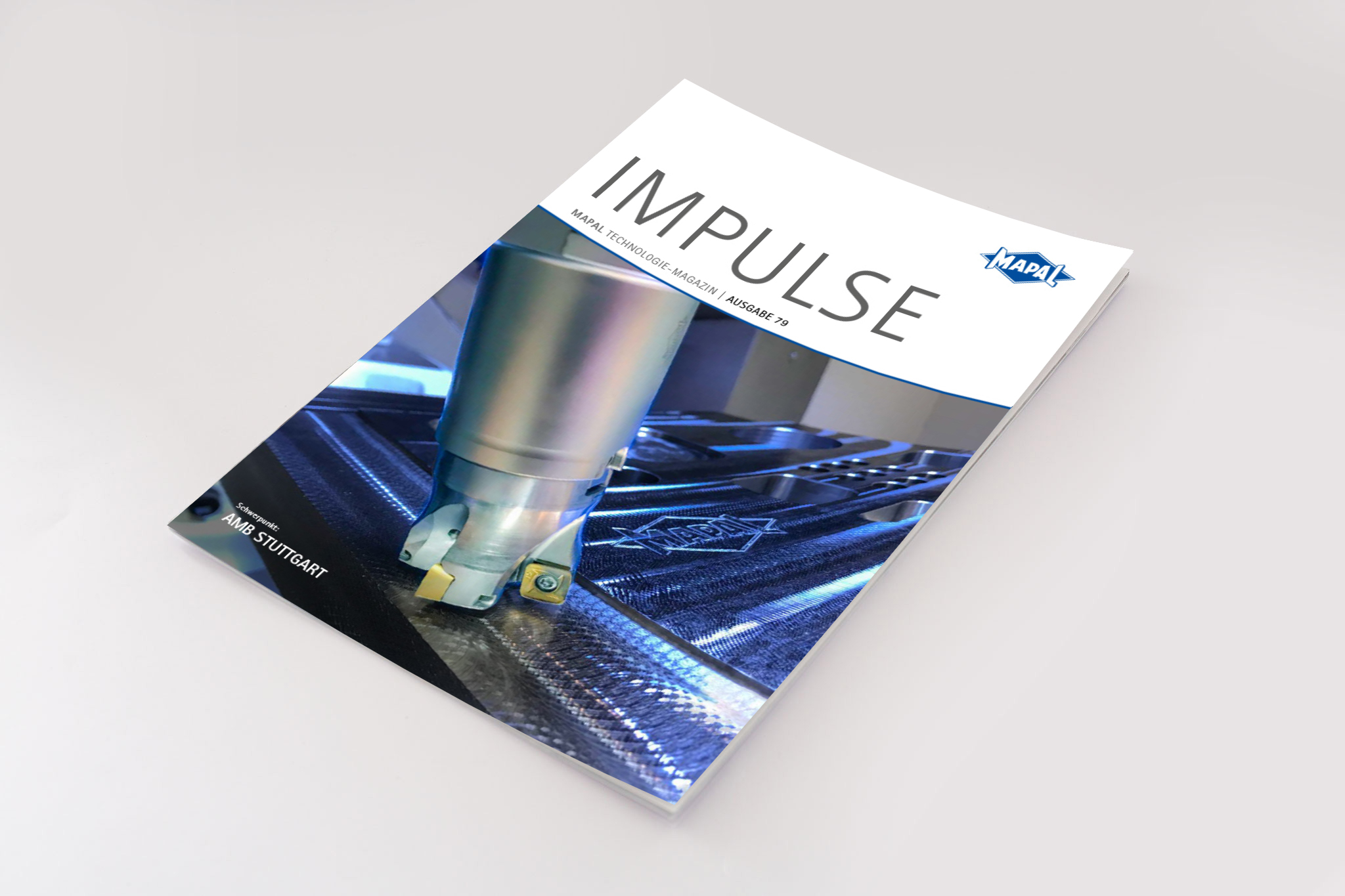 The AMB 2022 in Stuttgart is eagerly awaited after the long trade fair break in Germany. The current edition of MAPAL Impulse provides an insight into the innovations and highlights that visitors can expect at the exhibition in hall 1, booth D10. The concept of sustainability also plays a major role, among other things with the aid of minimum quantity lubrication.
The variety of applications for MAPAL solutions is underlined by the reports from practice in edition 79: from robot-milled battery trays for electric motors to setting devices and digital solutions for technical schools to the mass production of precise turned parts, MAPAL offers customers process-reliable and economical solutions.
Innovations and information from the MAPAL Group round off Impulse 79.
The technology magazine is published in German and English. The digital edition is available to view and download. A print edition can be ordered free of charge via the MAPAL website.
---