Turning competence - Rational, exact and efficient
Building on extensive experience with the extremely hard cutting materials PcBN and PCD from the area of boring, milling and reaming, MAPAL has also obtained a profound understanding of the turning process. A clear focus is on hard turning.

The range from MAPAL includes special tool solutions for scroll-free turning for complete machining of sealing faces, bearing surfaces and bearing seats on the lathe. This saves time-consuming re-clamping of the workpieces on grinding machines.
To utilise optimally costly PcBN round inserts, MAPAL has developed a system with indexable round inserts that makes simply defined rotation of the insert in the machine possible. In this way the insert can be utilised optimally.
Maximum stability during hard grooving with PcBN is ensured by the grooving system VersaCut. It offers the optimal prerequisites for the special requirements of hard machining.

Today MAPAL offers a broad selection of PCD and PcBN-tipped indexable inserts for hard turning with an extensive selection of cutting materials and cutting edge design. 
In addition, the MAPAL portfolio includes a broad HSK-T program with turning holders for the connections HSK-T40, 63 and 100. A complete machine-specific range of conversion systems makes it possible to integrate the advantages of the HSK-T connection also in an existing environment.
Product highlights
PcBN and PCD indexable inserts
MAPAL has an extensive programme of PCD- and PcBN-tipped indexable inserts for applications with particularly high requirements. The two extremely hard cutting materials polycrystalline diamond (PCD) and polycrystalline cubic boron nitride (PcBN) are indispensable in today's production world.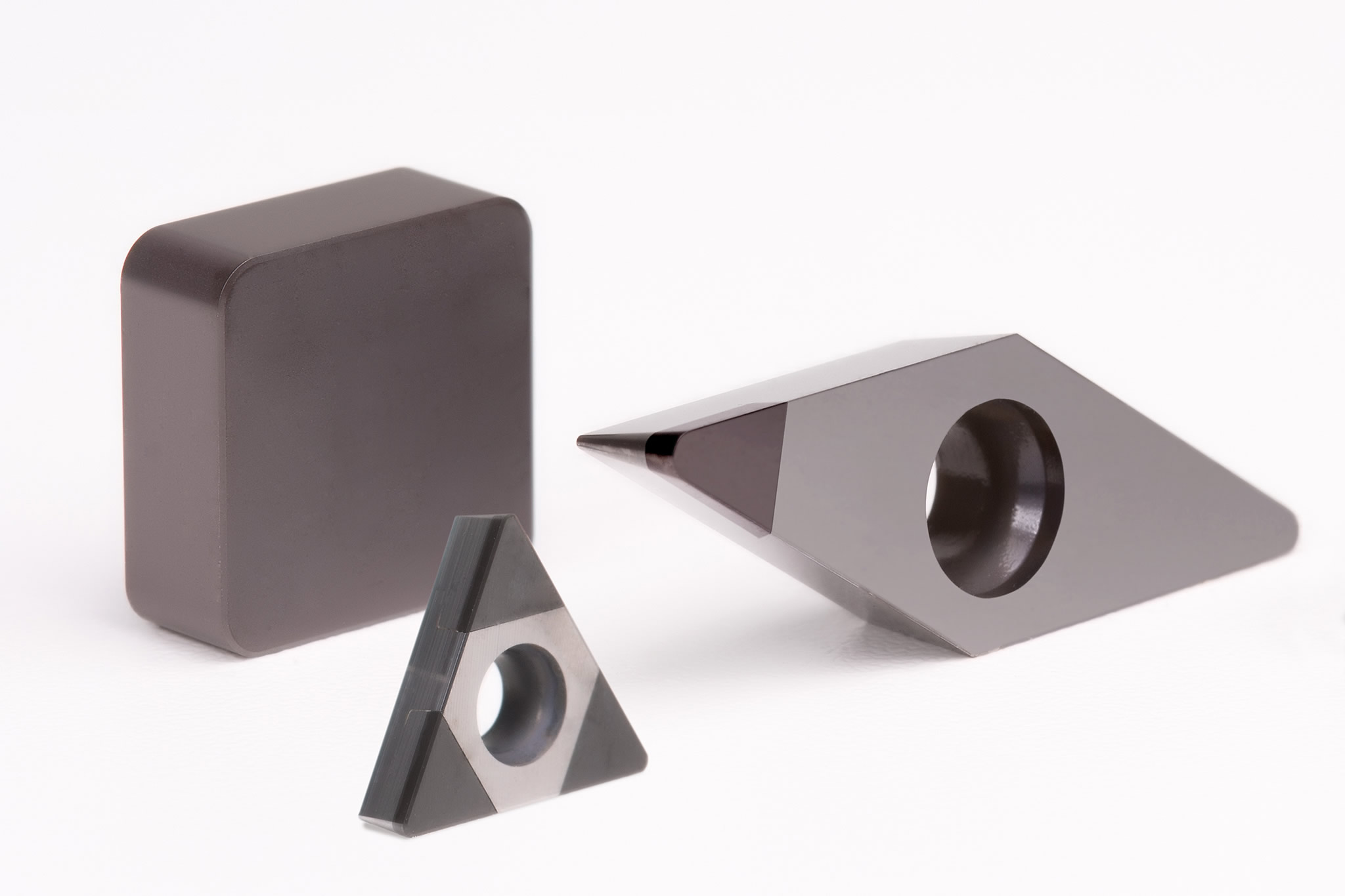 PcBN indexable inserts
PcBN cutting materials from MAPAL create the ideal prerequisites for cost-effective machining due to their high hot hardness, wear resistance and edge strength. 
As a result, the machining times and as a consequence the workpiece costs can be reduced significantly with very good part quality at the same time.
Advantages:
PcBN grades for continuous cut and interrupted cuts
Large selection of standard geometries and chamfer designs available for optimal tool life and quality
Multiply tipped designs for greater cost-effectiveness of the tools
Indexable inserts with high-accuracy G tolerance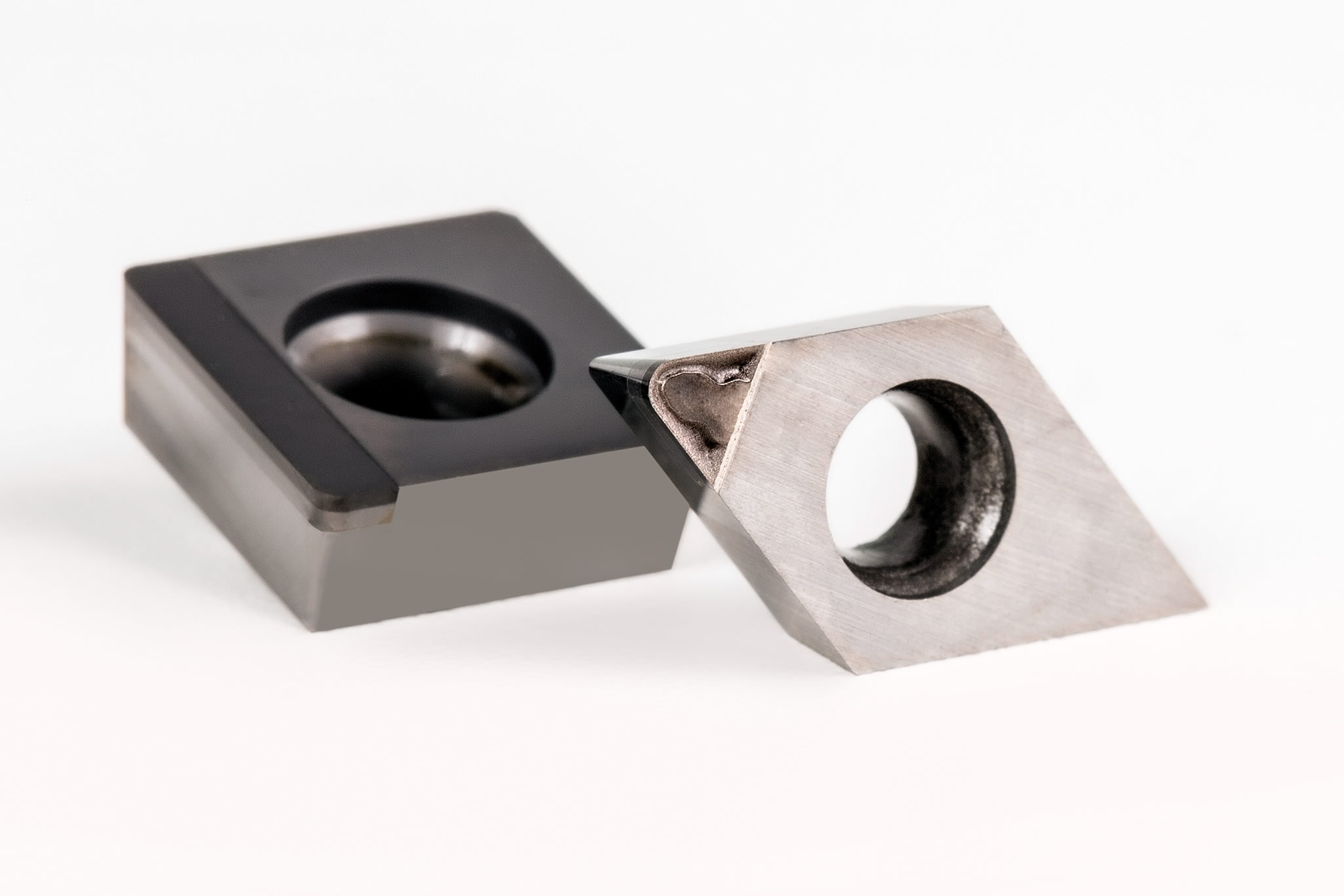 PCD Indexable inserts
Due to its hardness and wear resistance even with extremely abrasive materials, high cutting values and tool lives can be achieved with the PCD cutting material. 
MAPAL started to rely on PCD during the design of high-performance tools at an early stage and has obtained broad know-how and many years of experience. Different machining tasks with varying requirements in relation to abrasiveness, part geometry and machines are realised with PCD. 
​​​​​​​Advantages:
Highest cutting data and cost-effectiveness
High accuracy of the cutting edge geometries
Latest manufacturing methods offer additional possibilities
HSK-T - the standardized hollow taper shank for turning
To be able to utilise the advantages of the HSK connection also for usage on lathes or turning-milling centres, the HSK-T standard (T = Turning) was developed. Compared to other HSK variants the driving element play on the HSK-T is limited and in this way the effect on the position of the insert minimised.
HSK-T can be used as a universal connection for rotating and stationary tools and makes possible minimum set-up and tool changing times. The changing times for tools reduce to less than 30 seconds with the HSK connection. Ten to 15 minutes are normal here with other standardised systems.

MAPAL offers a complete turning holder programme in the sizes HSK-T 40, 63 and 100. In this way almost all turning methods are covered. The tools can be operated with HSK-A tool changers, which ensures a very high degree of flexibility.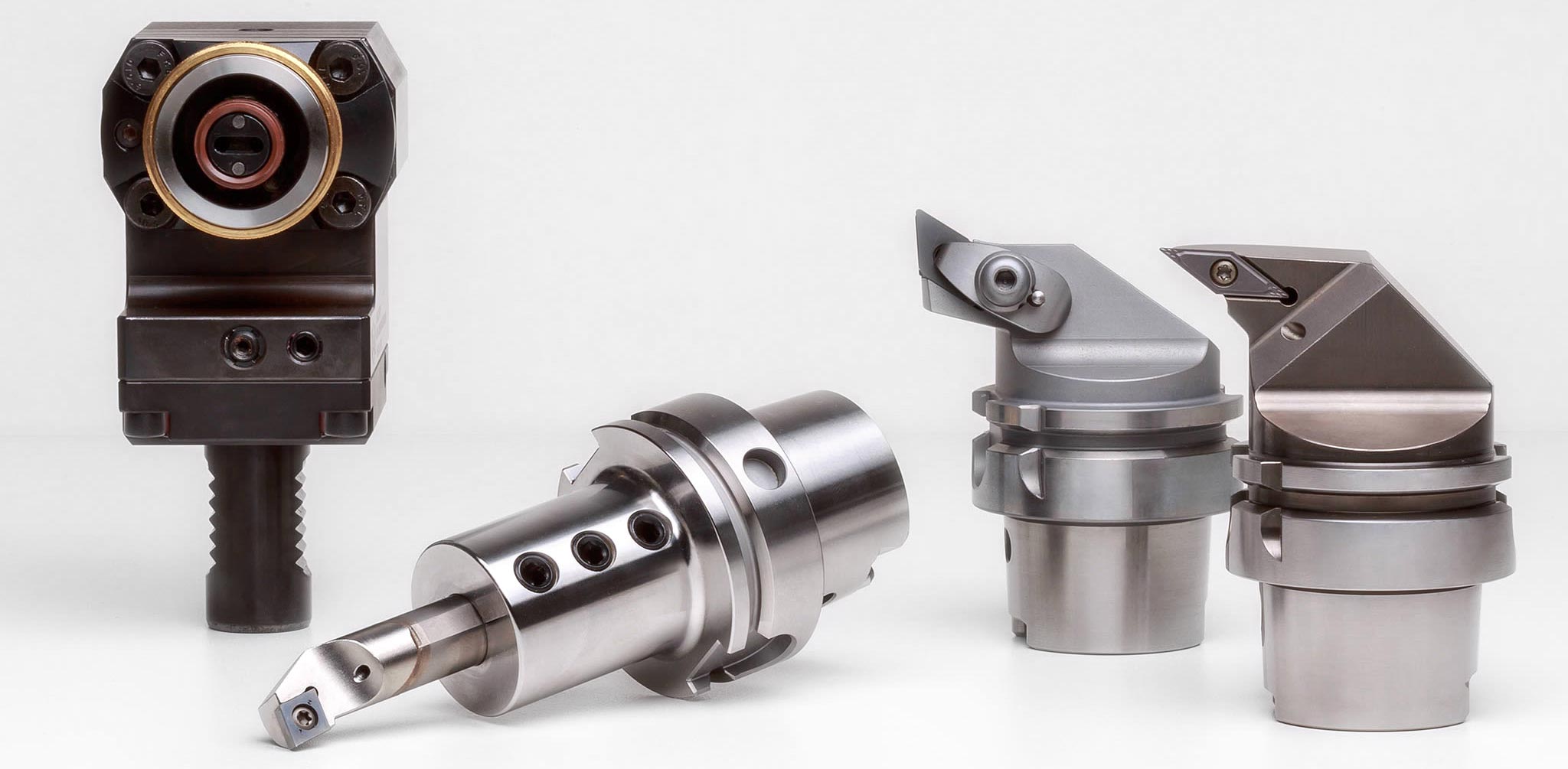 Advantages:
Stationary and powered tools can be used on the same clamping station
High changeover accuracy and accuracy of repetition
High fit accuracy
High rigidity
Exact radial positioning accuracy
Manufacturer-independent
High flexibility of the HSK connection
Straightforward manufacture
Short set-up times
Existing HSK-A tools can be re-used
Possible to work with pre-set tools also on turret
Can be used with MQL
Reduced non-productive times
With HSK-T only one connection required on turning-milling centres