Titanium machining takes off
In medical technology, this workpiece material is used for implants because of its strength and compatibility with human tissue. There are high demands placed on dimensional accuracy and high-quality surface finishes to ensure a long service life of hip protheses and titanium implants.
Automotive manufacturers use it to create powerful sports cars. Application involves semi-machining and finish machining of chassis components. The blades of large gas turbines, made of titanium, absorb enormous forces.
The aircraft industry is producing more and more highly stressed parts made of titanium. MAPAL is making drilling and milling of the ductile, high-strength workpiece material more productive, thereby reducing costs.
Tool program for titanium machining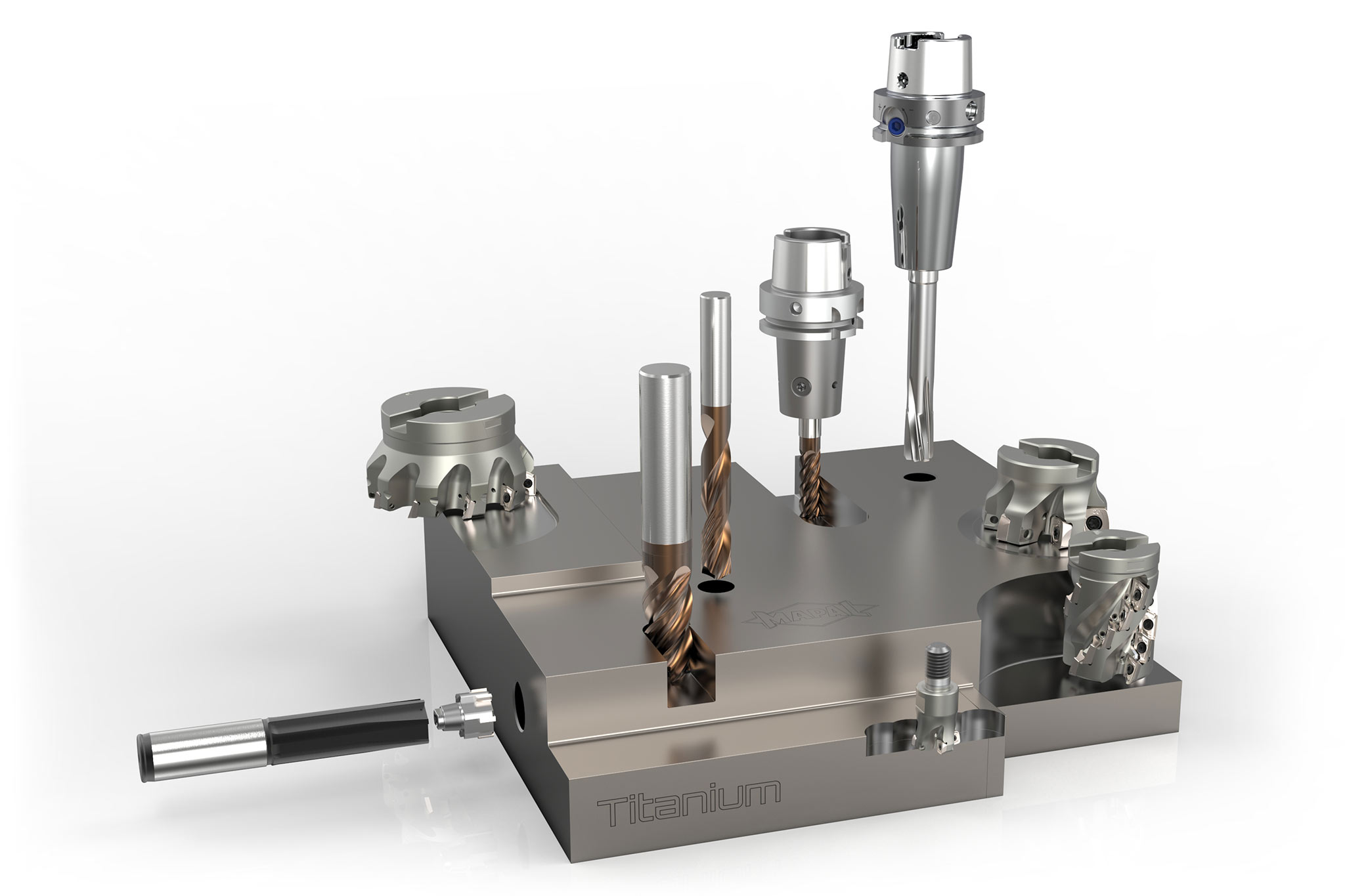 Milling cutters with replaceable cutting edges
Milling with fixed cutting edges
Competence in titanium machining
---