Exciting and Unique Gems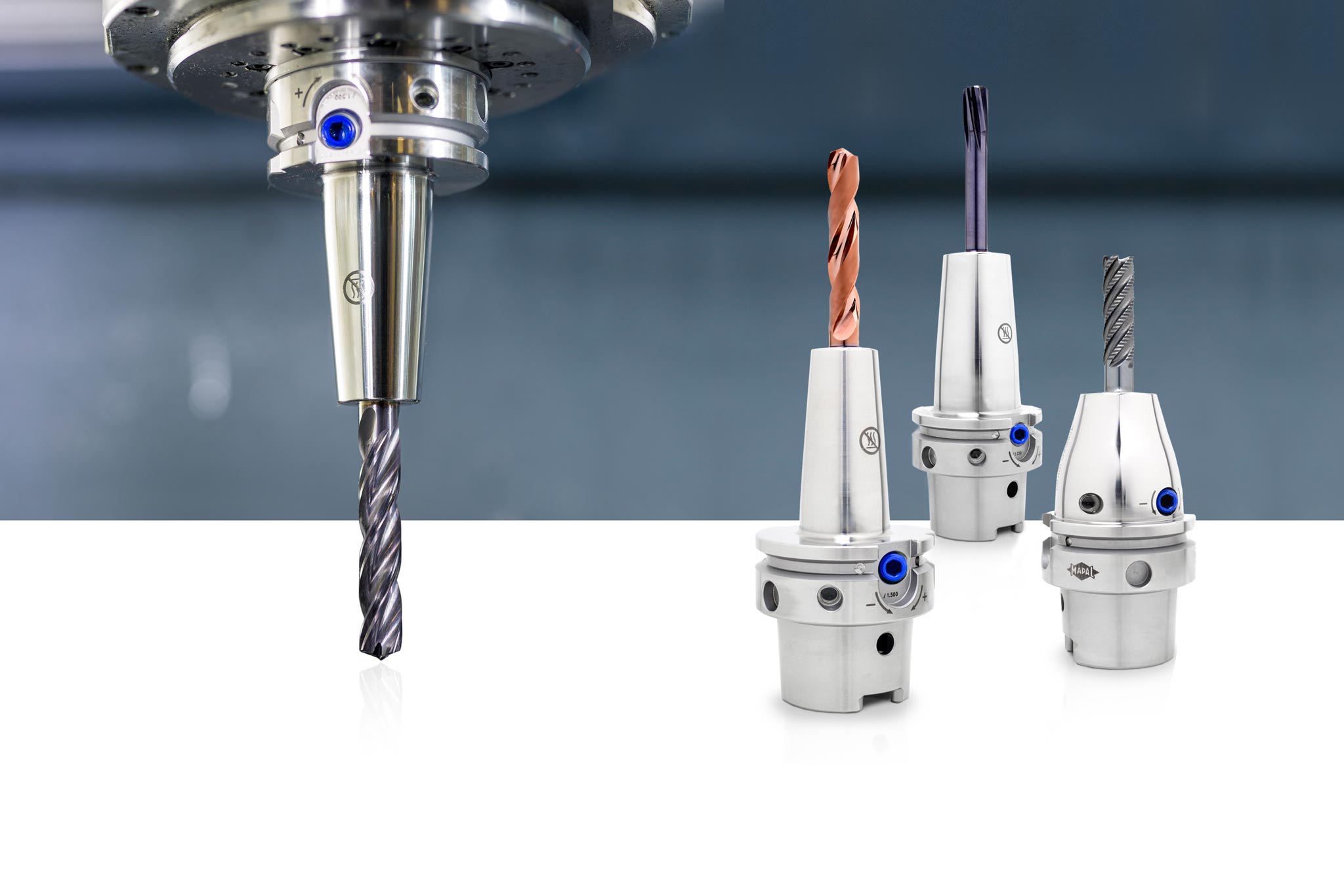 On the basis of a design study, MAPAL launched products with unique appearance and properties in November last year. Now, the high-gloss hydraulic chucks have also been given their own product name: under the name UNIQ, they represent the premium segment of MAPAL clamping technology.
Part of the concept is that the new products not only look good, but that each design element also offers added technical value. A lower tightening torque when tightening the actuator screw, clearly recognisable controls and reduced risk of accidents when handling the hydraulic chucks benefit the worker first and foremost. How the operator deals with the tool on the machine is also reflected in technical factors such as higher productivity, more process reliability and lower production costs.
Added to this are improved product properties, which MAPAL has achieved with UNIQ. The contours bring more stability and higher accuracy to the overall system. Micro-vibrations are minimised and the temperature in the tool stays lower. In addition to the visually recognisable features, the UNIQ tool adapters also incorporate a completely revised and patented chamber system. This has made it possible to redirect the tensile forces so that they act as an additional clamping force on the tool. Tests show that this achieves extreme stability, a higher machining volume, better surface finishes and high long-term strength.
The two hydraulic chucks UNIQ Mill Chuck and UNIQ DReaM Chuck 4.5° with diameters of 12 mm and 20 mm respectively have already been launched because customer demand for these sizes is highest. Announced product extensions are also based on customer requirements and will extend the portfolio in terms of continuity.
The first of these will be the additional diameters of 6, 8, 10 and 16 mm for hollow shank taper A63 at the EMO. From January 2022, both chucks will also be available from stock in the same sizes with BT30 tool adapters.
---
Your direct contact