03.06.2019
To balance work and family life better
Signing the Cooperation Agreement on Company Childcare
The care of small children is an important element in striking the right balance between family and work life. In order to help employees strike a better work/life balance, MAPAL has been offering five places in the municipal day care centre for children of employees at the KWA Albstift Aalen since September 2019.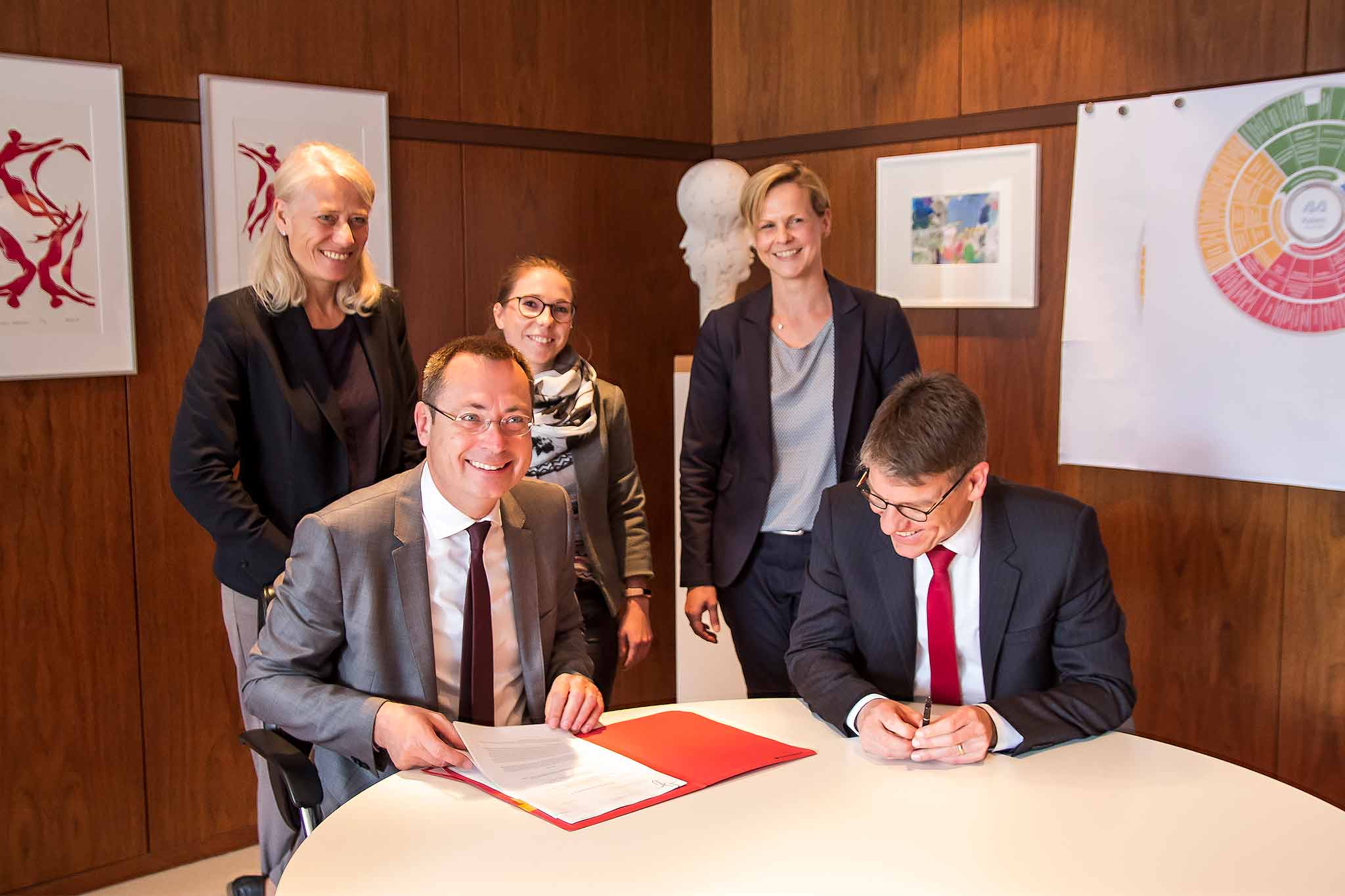 At the end of May, Dr Jochen Kress, President of the MAPAL Group, and Thilo Rentschler, Lord Mayor of the city of Aalen, signed a cooperation agreement on occupancy rights in the day care centre. The new facility opened its doors in July 2019. Extended opening hours and all-day childcare offer parents great flexibility in organising their daily lives. You can get to the day care centre in just a few minutes from the MAPAL premises.
"The demand for day care places is increasing," says Claudia Wettemann, HR Officer at MAPAL. She already has a lot of requests for the five places. MAPAL, together with the city of Aalen, intend to further expand their cooperation in future with regard to the care of children under the age of six.