02.08.2023
Well positioned for e-mobility
Supplier 2A manufactures demanding parts
The Turin-based die-casting foundry 2A specialises in the complete machining of complex aluminium parts for the automotive industry. The company is well positioned for the transition to electric mobility, particularly because it has MAPAL, an experienced tool partner, at its side.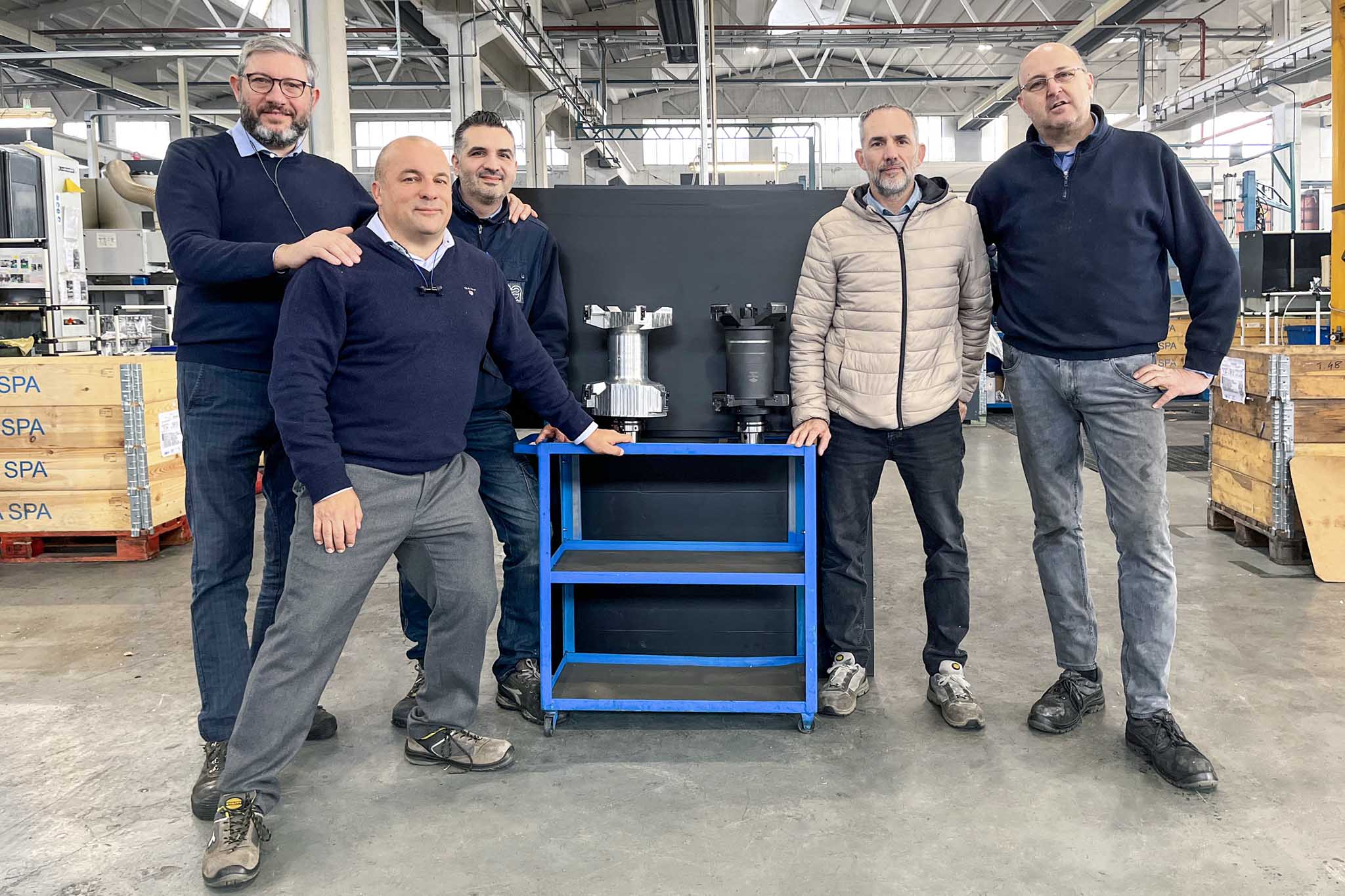 Northwest Italy is often associated with fashion and cars, and not without good reason. In its company history, 2A from Turin has already been involved in both of these sectors. After the die-casting foundry was established in 1974, the zinc alloy zamak was processed, which was used to make zip fasteners. The company name is an acronym of the Italian "Accessori per Abbligamento", which is translated as "accessories for clothing".

As the production of textiles moved more and more to China and only product development remained in Europe, 2A tapped into the automotive industry and entered the aluminium processing sector in the 90s. With its complete range of castings, mechanical machining, coating and even assembly where required, 2A today primarily targets OEM customers. The company produces parts weighing from a few grams up to 45 kilograms.

The new direction was successful for the company, which became the largest die-casting company in Italy and now employs around 300 people in three plants in Turin. There are also additional plants in the USA and China. Unlike some other suppliers, 2A does not generate its sales volume, which is currently 150 million euros annually, from just a few major customers. Instead, the company is broadly positioned both nationally and internationally. Renowned car manufacturers are supplied directly by 2A. Moreover, many parts are used in truck production and in other industrial sectors such as the manufacturing of compressors.
A focus on complex parts
"Today, we focus on parts that meet demanding standards in manufacturing and are difficult to produce", says Galiano Braconcini, Technical Manager at 2A. "Customers come to us because they value our manufacturing know-how and only a few suppliers are able to produce premium parts with the required accuracy. Our high quality standard makes us unique in the market." The company values class over mass, and its manufacturing capacity is highly flexible with a high degree of automation. To remain competitive, 2A invests 3 per cent of its sales volume in research and development. The company also has cooperations with technical universities and research institutions.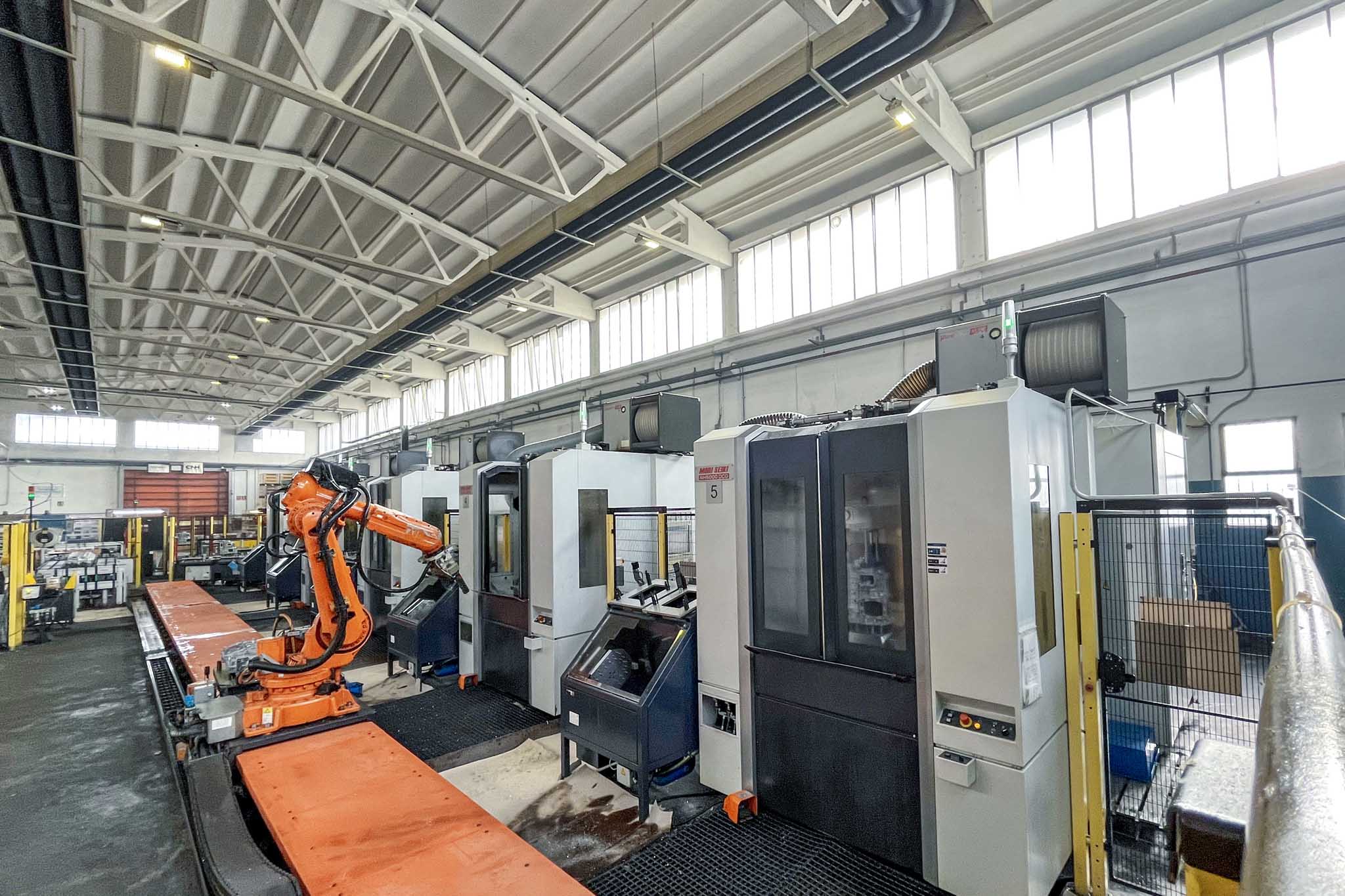 MAPAL has been the preferred supplier of cutting tools since the die-casting foundry began to mechanically machine complex castings in its own plant in 2011. In the past, high-quality parts were manufactured such as transmission housings and cylinder covers for power trains in internal combustion engines as well as chassis and structural parts. 2A immediately followed car manufacturers' move towards electric cars.

"There's no way around the switch to electric mobility", says Galiano Braconcini. "For a company like 2A with a business model based entirely on cast aluminium parts, this is an advantage, as a lot of aluminium goes into electric mobility for weight reasons." The Turin-based company initially started with battery trays and structural parts. 2A became Tesla's first Italian supplier. There was no question that MAPAL would remain 2A's first choice as a tool partner for electric mobility. "Due to its experience in this area, we never doubted that we were in good hands with MAPAL and we contacted our tool supplier right away", says Braconcini.
Stator housing for premium cars
The two also tackled an extremely challenging project together: manufacturing stator housings for electric motors. 2A also has some parts for e-cars manufactured by partner companies, but produces key parts itself. MAPAL supported 2A right from the start, analysing the parts to be produced, suggesting machining strategies, designing the process and determining the cycle times.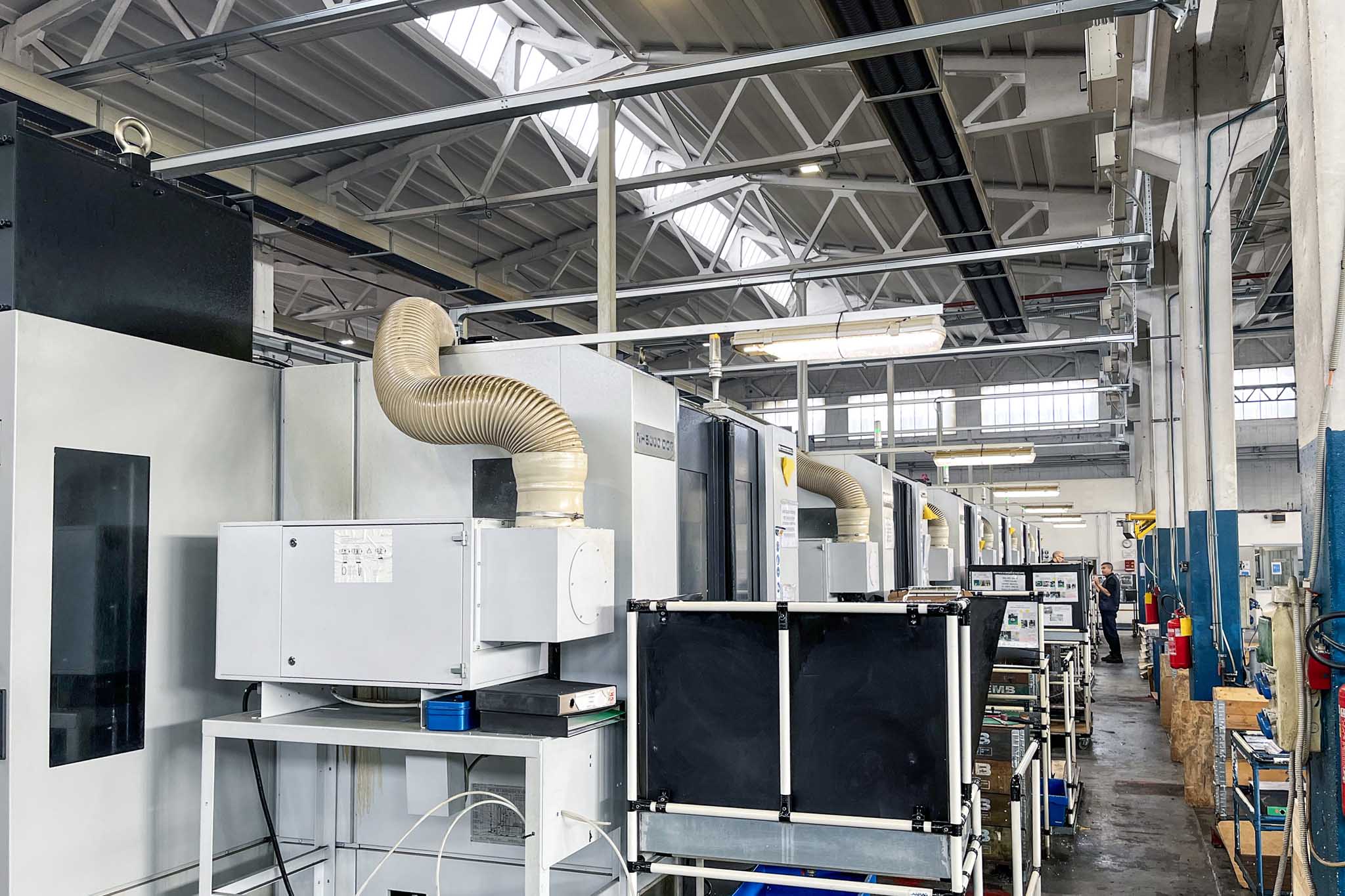 MAPAL technicians were on site to provide support during the commissioning. "It was very difficult in the beginning, and we needed several months until the production line was running stably", Braconcini reports. 2A produces the stator housings on eleven machining centres. One of the main challenges in the beginning was to achieve the required accuracy of repetition when machining these thin-walled parts. This required maximum precision.

Braconcini is convinced that 2A would not have got far with simple standard tools. Forty different tools are required for manufacturing a single stator housing. "Many of them are very similar to the ones we already used for combustion engines, but there are some highly specialised tools among them", explains Andrea Gallino, who is 2A's Key Account Manager for MAPAL Italia. "Two custom tools that MAPAL specifically designed for machining this part make all the difference."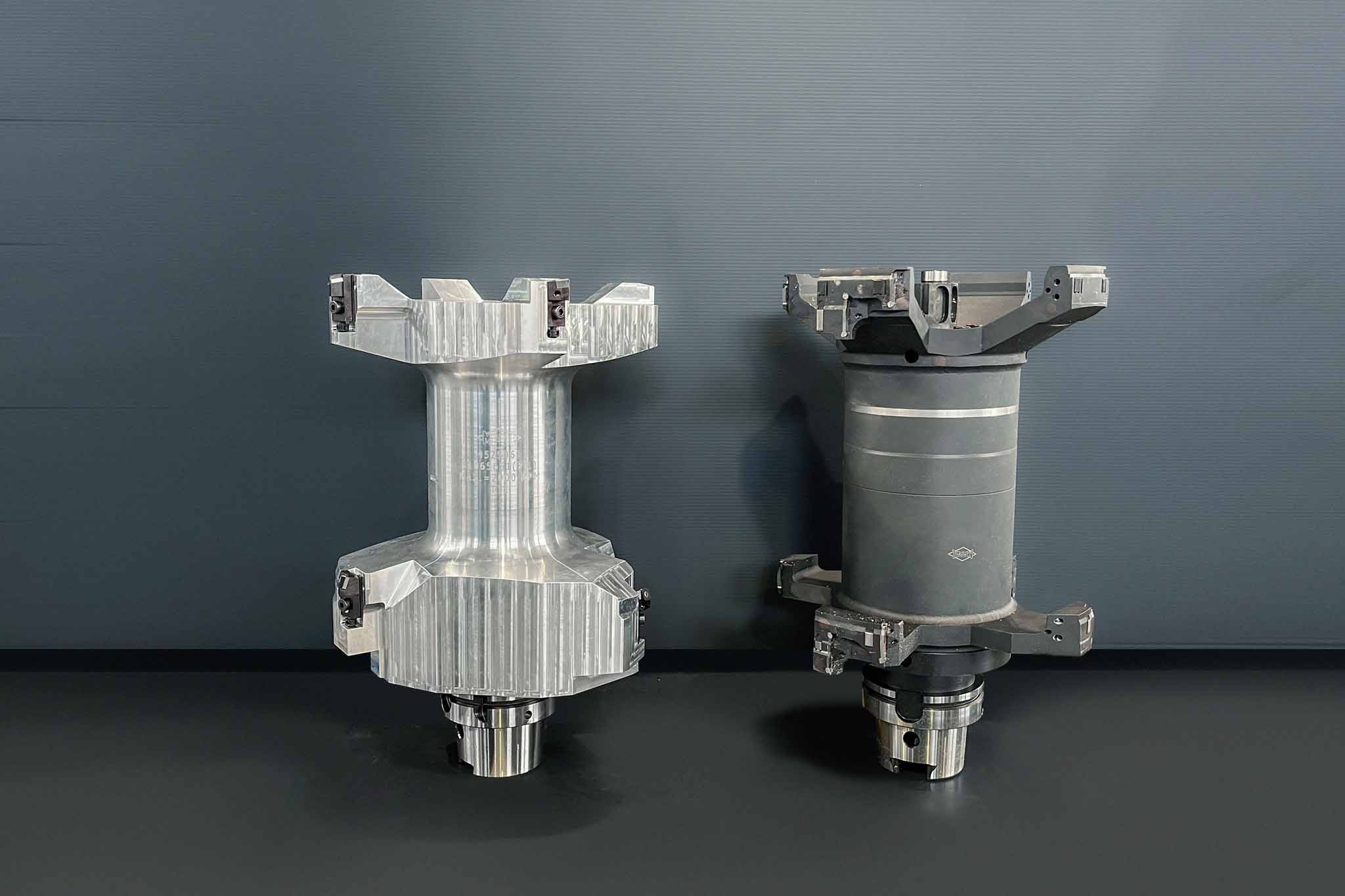 The first is an aluminium roughing tool equipped with indexable inserts that is adapted to the dimensions of the workpiece. A fine boring tool is used for finishing. Since three to four different diameters must be machined per part, the tool has an identical number of steps, each equipped with four inserts. In designing the tool, MAPAL had to strike a balance between as little weight as possible and high rigidity. The complex custom tools allow very precise machining of the part with high efficiency and productivity.
Demand for maximum precision
After the successful first project manufacturing stator parts, a second project on electric motors for premium cars has since been launched. The new parts are made on the same manufacturing lines. Since the parts are very similar to the ones already manufactured, the company was able to build on its previous experience in production. However, even narrower tolerances were required this time around. The requirements for the new stator housings were increased several steps at once, comments Gallino. The tolerances in series production cannot be fully utilised to produce all parts reliably with the required precision. For 2A, this means tolerances within a few µm for diameters of over 200 mm.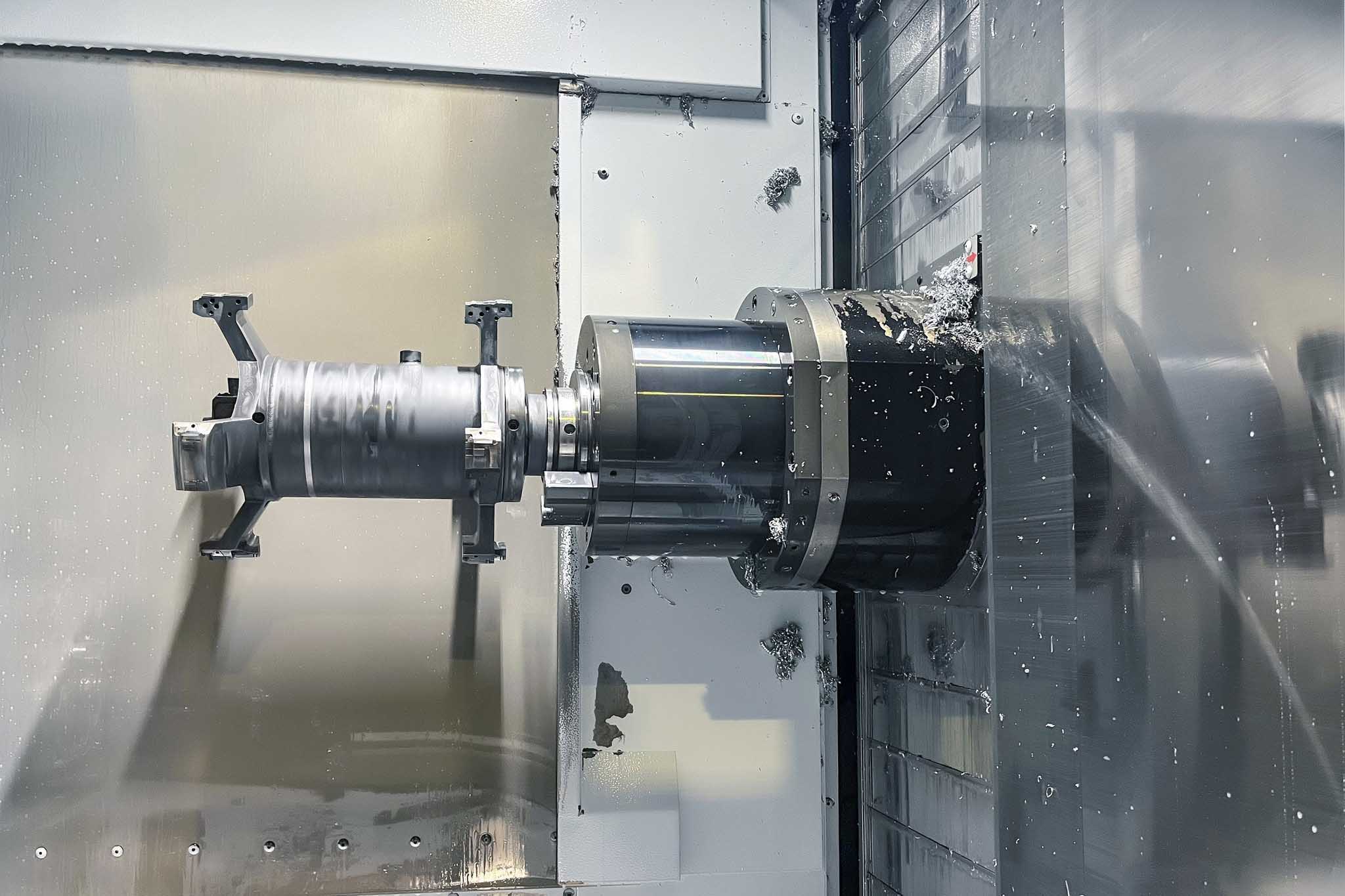 Due to the slightly changed dimensions of the parts, 2A and MAPAL had to replace about 70 per cent of the tools used in the first project. However, at the same time, the partners were able to contribute the experience gained in the design and technical optimisations right from the start. What's more, the dimensions of the stator housings differ from customer to customer, which is why custom tools are used in each case. Currently, the Turin-based company manufactures stator housings for three car manufacturers in Germany and Italy, supplying a total of 180,000 parts annually.

The path to electric mobility is far from complete and could take longer at 2A than at some other suppliers, despite its early entry. This is due to the Turin-based company's strong truck division, where the switch is lagging somewhat. Galiano Braconcini expects there to be continued demand for combustion engine parts for at least another five years. The sector also still needs zips, which some manufacturers use on their seats. These are also supplied by 2A, of course.
---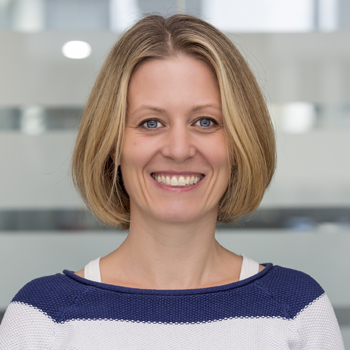 ---