NeoMill-T-Finish
Finishing aluminium with indexable inserts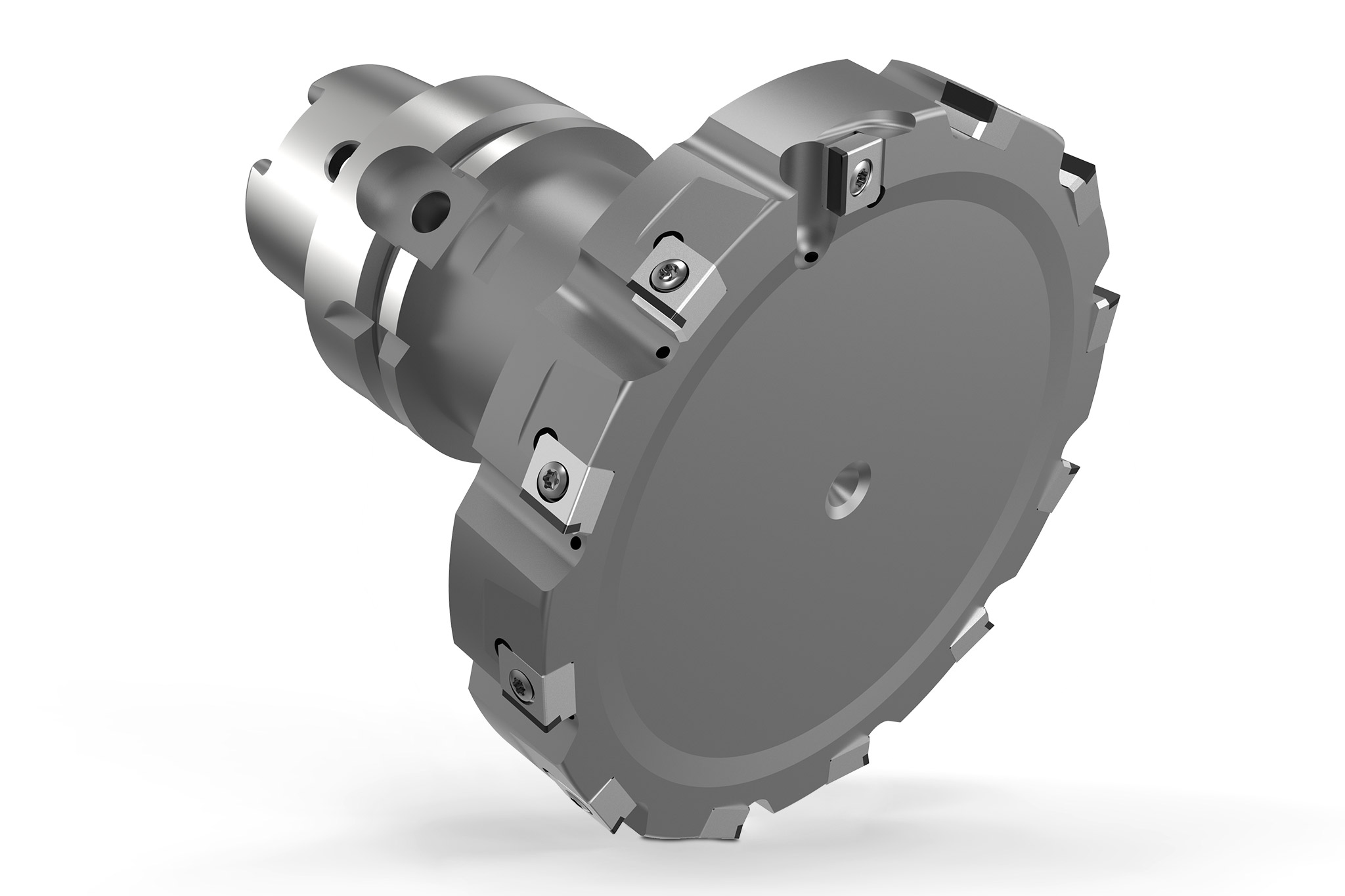 With the NeoMill-T-Finish, MAPAL presents a milling cutter with indexable inserts for face milling aluminium at high quantities for the very first time. The finishing milling cutter with replaceable blades functions according to the "plug and play" principle: Customers change the blades on site without having to adjust them afterwards. Fewer tool bodies need to be kept to hand as a result.
With the new system, customers can also use other cutting materials, as well as PCD-tipped blades, depending on application and workpiece material, such as uncoated carbide or carbide with CVD diamond or PVD coating – the right cutting material for each of the different aluminium workpiece materials.
A (patent pending) blade arrangement system is what makes the new milling cutter unique. The main cutters, which perform stock removal of up to 2.5 mm, are attached to the circumference. A wide finishing cutting edge arranged axially is responsible for the ability to reach surface roughness levels of Rz = 1.5 μm. The innovative system enables homogeneous wear and tear on the blades.
Your direct contact