Technology Partner and Complete Supplier in the Die & Mould Sector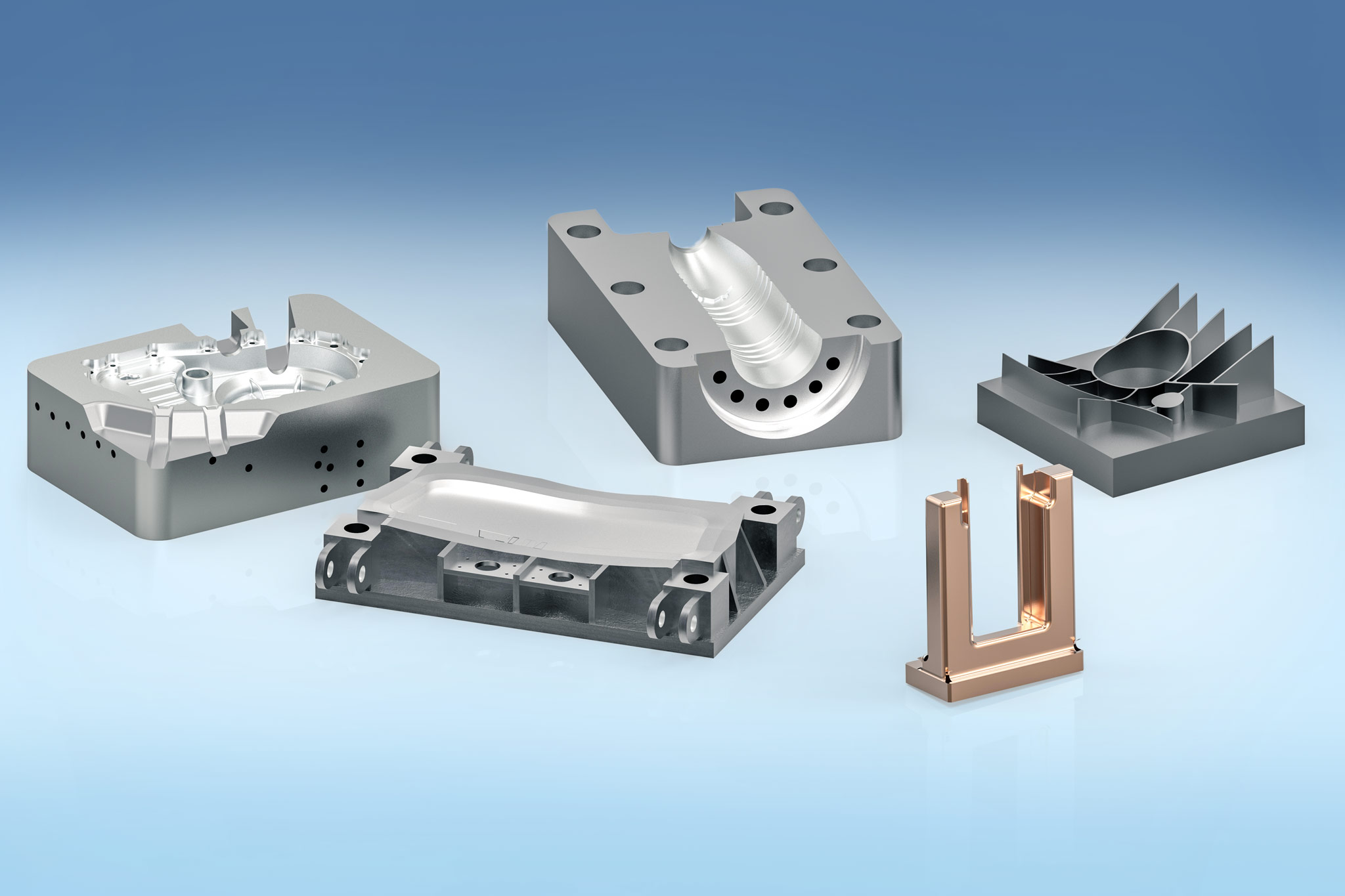 Apart from tools and chucks, MAPAL supplies complete processes and the path to digital manufacturing.
Companies that make dies and moulds expect high process and product expertise from their tool partner. This is because the tool life of the moulds to be produced and the precision of the moulded parts are enormously important for competitiveness in the manufacture of the end products. Therefore, they require their tools to offer the highest levels of precision, a long tool life, and – above all – process reliability.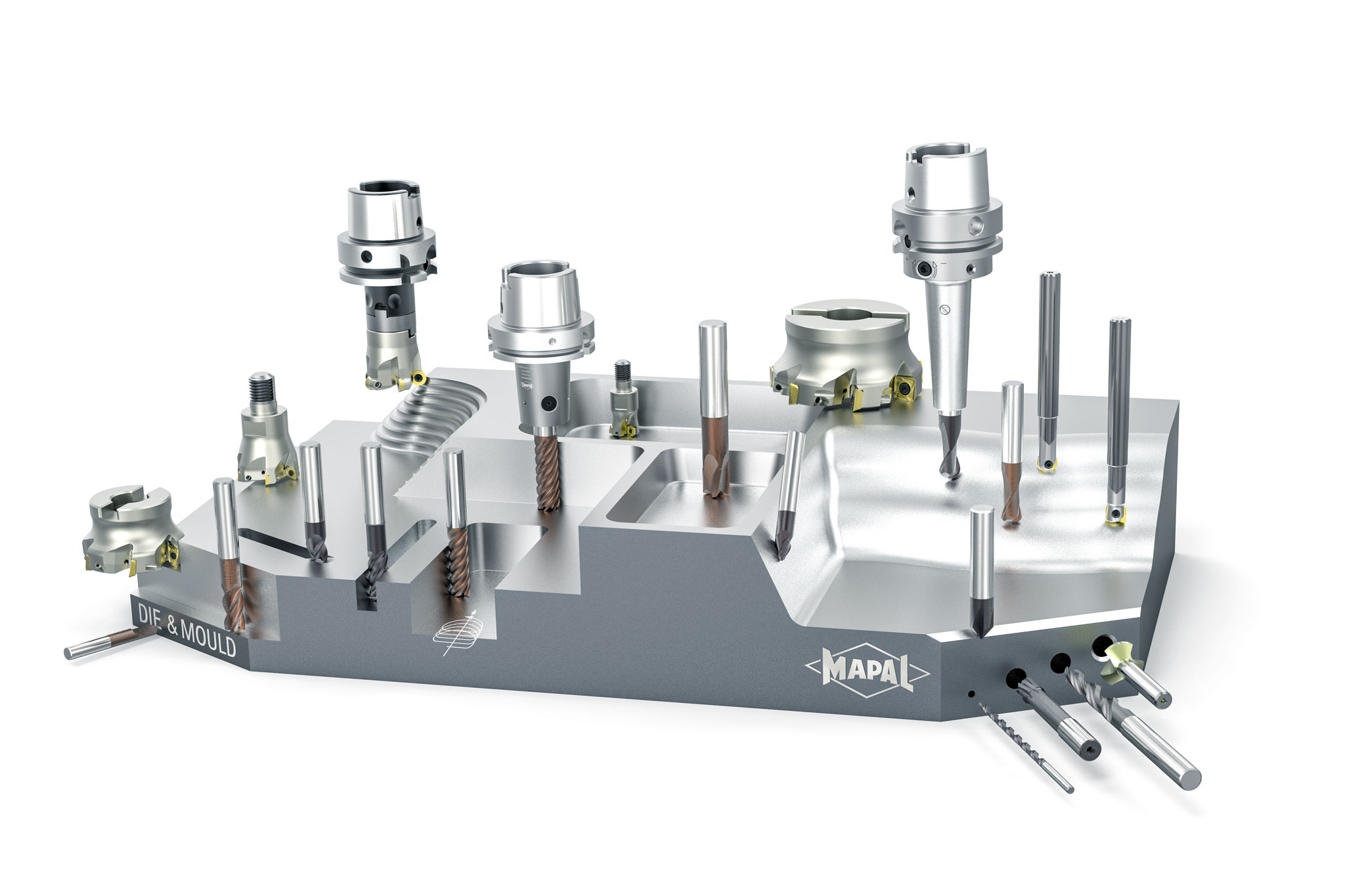 It is precisely these aspects that make MAPAL successful in sectors such as the automotive industry, machine engineering and the aerospace industry. It's therefore only logical to also offer efficient and economical solutions for the complete machining process in the die & mould sector.
The programme for the die & mould sector forms a cross-section through MAPAL's tool portfolio, from milling with fixed and replaceable inserts and drilling to countersinking and reaming. The portfolio comprises around 6,500 articles matched to the workpiece materials used, such as steel, hardened steel, cast iron, aluminium and copper, as well as graphite.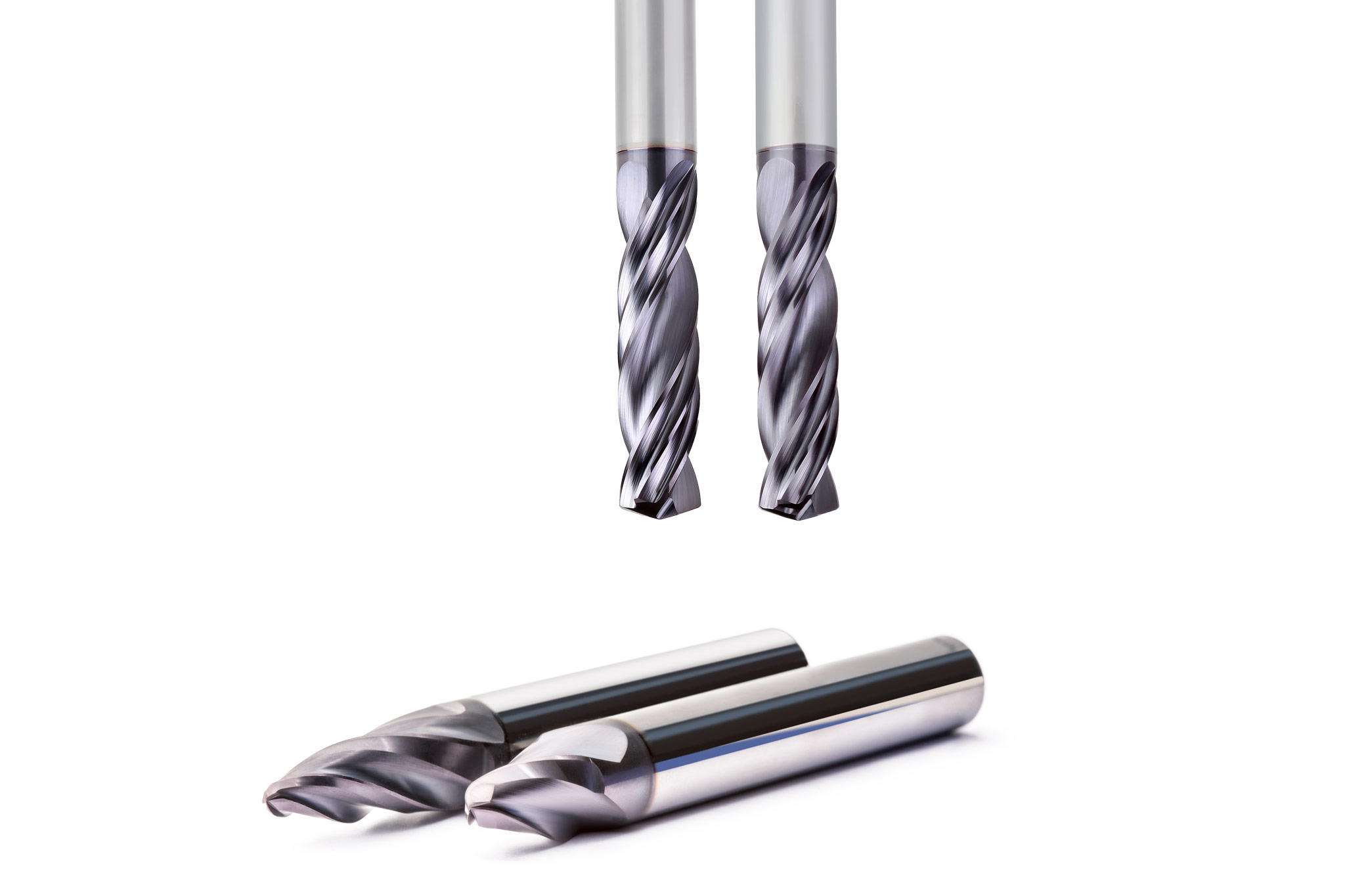 Numerous highlights, such as the milling cutters with high-feed geometry, are part of this. Both the solid carbide design of the OptiMill series and the variants with exchangeable inserts enable machining with high stock removal rates and can be used flexibly. In addition, the highlights also include the shoulder radius milling cutter OptiMill-3D-CS with its large operating radius or the drill reamer MEGA-Drill-Reamer, which combines two work steps into one and is mainly used for creating dowel pin and ejector bores.
Due to the high specialisation in the market segment of the die & mould sector and the significantly increasing demand for technology and management solutions, the focus is no longer on tool solutions only when selecting the right machining partner. Machining strategies, machine tools, workpiece clamping systems, CAD-CAM systems and solutions for tool management are part of the machining process and are decisive for efficient and economical manufacturing.
As a technology partner, MAPAL offers everything from a single source and covers all facets of the overall process.